Fast Internet Access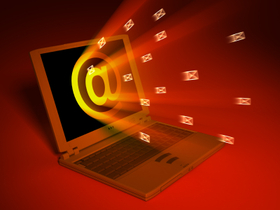 Everyday businesses rely on lightning-fast Internet access to consistently communicate and exchange data with co-workers, customers, and vendors. In order to maximize productivity, your employees need quick, seamless access to the Internet and instantaneous transfers of information.
The two most popular options for fast Internet access are DSL and T1 lines:
High-speed Internet option 1: DSL
Small businesses turn to digital subscriber lines (DSL) to directly transport data over existing phone lines. There are different flavors of DSL available, depending if you want equal upload and download speeds (SDSL) or considerably faster download speeds (ADSL).
For the fastest connections, you need to be located within 2-3 miles of the phone company's central office. Your local ISP can let you know if you qualify for the fastest service. DSL providers can't guarantee your connection will always be up, and you may experience lag times if many users are online at once.
DSL may be an economical solution for:
Small to medium sized businesses.
Businesses that regularly download large files.
Businesses that often send emails with attachments.
DSL Internet access for business use can provide download speeds up to 20 Mbps within a multi-redundant private network, available nationwide.
Depending on the provider, business DSL packages can start as low as $30 per month with 1 Mbps/384 Kbps, contingent on a two-year contract with a dynamic IP address. The fastest DSL speed available at 10-15 Mbps/1 Kbps may be quoted at $85 per month, ideal for an e-commerce business with several employees.
High-speed Internet option 2: T1 lines
T1 lines provide snappy Internet access for businesses with more than 50 employees. These supersonic Internet access providers can guarantee that your uninterrupted connection will be up 99.99% of the time, as long as the computers are turned on.
T1 lines allow equivalent downloads and uploads available in increments of 1.5 Mbps, with full use of the total bandwidth available. While hundreds of employees can use the same T1 connection at once, the speed and efficiency may be affected as the number of simultaneous users increase.
T1 Internet access may be a logical solution for:
Medium to large businesses.
Businesses that require dedicated bandwidth in working hours.
Online businesses seeking a more secure network connection.
Many businesses are attracted to T1 Internet access because it's a private connection with a line not shared with other users. This makes a T1 Internet connection less likely to be affected by network outages as Internet providers make routine upgrades.
T1 business Internet pricing is quoted as low as $299 per month with speeds available up to 12 Mbps. A business can further customize their Internet service with extra packages and features available, like firewall, antivirus, intrusion, and spam tracker protection.
DSL is suitable for:
Small to mid-sized businesses
Businesses download large files
Businesses that send emails with attachments
Businesses that need download speed up to 20 Mbps
A budget of $30 (1Mbps) to $85/month (10-15 Mbps)

T1 is suitable for:
Medium to large businesses
Businesses located where DSL isn't available
Online businesses needing dedicated bandwith and secure network connection
Businesses that need equal uploads and downloads in increments of 1.5 Mbsp
A budget of $299/month (up to 12 Mbsp) and higher for extra features
Ready to Compare Internet Access Price Quotes?