Intelligent Mail FAQ: How Can IM Help Enterprises?
Intelligent Mail (IM) is the new United States Postal Service (USPS) system for 2014, which remodels older, cobbled-together services into a new, streamlined option for all types of packages and enterprises. Here are several key questions and answers about the new service.
What Is IM?
IM is a barcode system that is used with any type of mail, from envelopes to entire pallets of transported products. It is connected with enterprise-management software to help businesses manage their outgoing mail in a far more detailed manner. It is also promoted and supported by the USPS (and presumably other postal organizations in the future), for full deployment across the United States in 2014..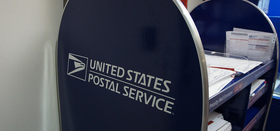 What is the process?
First, businesses must upgrade their equipment to make room for the new Intelligent Mail barcodes, which are larger than older barcodes and may require both adjustment of barcode placement and new printers to handle the mail. Next, companies sign up for an Intelligent Mail ID, a code that helps identify them as a unique enterprise. This idea has a second advantage -- it combines previous older IDs from POSTNET and PLANET methods into a single number that can be used across many types of deliveries.
If a company already has strong electronic-documentation strategies in place, the next steps are easy. Otherwise, it will need to update its software to include Postal Wizard or Mail.dat formats, among other options. Once the software is in place, companies send out mail with the barcodes in place and track their packages.
The Postal Service has released its Federal Register final rule revising the service standards for Standard Mail that is eligible for Destination Sectional Center Facility (DSCF) rates. These changes will allow a more balanced distribution of DSCF Standard Mail across delivery days. With its new rules, USPS is extending delivery expectation to four days for mail entered on Friday and Saturday. The effective date is April 10, 2014.
What are the enterprise benefits with IM?
IM allows companies to track their packages in greater detail than previous USPS mail options, offering end-to-end tracking and going an extra step to give companies feedback concerning their mail. Features like Confirm Service help businesses know when their customers receive fulfillment orders and who has returned payments before the orders actually arrive. Because the barcode can hold more information, it offers additional information in other situations, too. It also gives more room on labels and envelopes for other necessary data.
What additional options are available?
Enterprises can also choose to upgrade from basic IM services to full-service Intelligent Mailers, a more complex mailer system that requires full eDocumentation but also allows companies to use electronic scheduling. Enterprises can use the Facility Access Shipment Tracking (FAST) system, which includes new functions like Start the Clock, to give mail even greater visibility and allow the post office to prepare for mail before it enters the system. Companies can input information such as shipment size and weight to make an appointment. They can also choose to OneCode Confirm to receive several updates from sorting-machine scans as mail moves through the postal network.
Make sure to keep this new standard in mind when choosing the right postage solution for your business!
Ready to Compare Postage Meters Price Quotes?