An Overview of Direct Marketing Lists
Purchasing a direct mail list is a cost-effective way to obtain names and addresses of people interested in the products and services you offer.
The logistics of direct mail marketing
In order for a direct mail marketing campaign to succeed, it must toe the line between two critical elements: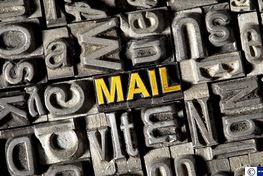 Building brand awareness.
Eliciting customer response.
For this reason, many direct mail marketing experts recommend a 1% response rate from a campaign as a bottom line goal. Although this response rate can't be guaranteed, a business shouldn't consider direct mail marketing as an option if they can't estimate a conservative campaign profit of at least 1%.
With direct mail lists, you can take a targeted approach to contacting new customers. A mailing list broker can help you set up a number of filters to hone in on an audience based on their income, demographics, purchasing habits, and even credit history. The more filters you choose for your list, the more targeted your campaign will be.
By using direct mailing lists to reach a targeted audience, you have a proven alternative to broad advertising techniques like radio and TV advertising or roadside billboards, which are highly expensive and difficult to track.
A direct mail list can also focus on businesses and consumers that have purchased from companies similar to yours. Typically, those featured on the list need the products and services you offer or have previously requested additional information on them.
What do customers prefer? Direct mail or email
Many businesses may be surprised to find that 50% of US customers prefer direct mail to email, according to an Epsilon Targeting Consumer Channel Preference Study conducted on close to 5000 North American consumers.
In short, roughly half of customers would rather get their marketing message in the mail instead of via email. Six out of 10 Americans actually enjoy receiving mail from top brands informing them of new products.
Yes, direct sales leads allow you to put a printed offer in potential customers' hands. This can be anything from a simple postcard to a vibrant four-color brochure. Since everybody gets mail, you can develop creative packaging, write interesting copy, and sell businesses and people on reasons to respond immediately to your offer.
While direct mail is the most commonly recognized form of business-to-business correspondence, it's also the priciest. You have to pay for the design costs, posting, and fulfillment in addition to your list, which gets more expensive as you select additional filters.
Here are several advantages to consider of direct mail marketing:
More room for effective marketing.
Receptive customers seeking advertising offers and coupons.
Option for emotional marketing response based on stories, case studies, testimonies, and more.
Sending an offer through email requires an entirely different approach than mailing printed collateral. A legitimate email list contains names and addresses of consumers who have opted in to receive offers from companies like yours. They confirm their requests for more information by opting in through web forms or emails.
Email is a cost-effective way to reach a large audience, and it allows you to conduct a faster marketing campaign. However, you never actually see the email list. Instead, the list broker conducts the campaign and tracks the results for you.
Here are several advantages to consider of email marketing:
Inexpensive compared to direct mail marketing.
Instantaneous delivery with a faster response time.
Virtually risk-free testing medium for a new ad campaign.
If you're trying to decide between the two, the simple answer is that you don't have to! Most businesses will lean heavily on either email or direct mail marketing, although a balanced ad campaign wouldn't be complete without both marketing methods.
A business that primarily uses direct mail marketing can integrate an email campaign for follow-up; a business that relies on email advertising can supplement with direct mail marketing to send customers special vouchers and coupon offers.
The Cost of the List
A direct mail list can range from $50-$80 per one thousand names. These lists can also be broken down into consumer, business, new homeowner, and new mover. Many list brokers will require a minimum order of $50.00.
Purchasing a qualified list is imperative. Be sure to check with the company where you are purchasing your list, and ask how often their database is updated. Accuracy and complete information will ensure that you are reaching quality leads, and not empty mailboxes.
Determining whether or not the service is worth the cost will depend on your conversion rate, over time.
Ready to Compare Mailing List Brokers Price Quotes?