When Copier Repairs Aren't Enough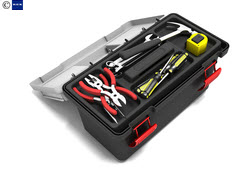 When any piece of equipment begins to malfunction, it's wise to weigh the cost of repairs against the cost of outright replacement. Paying a third-party technician to come in for copier repairs can be a smart move for minor problems. But when service calls are increasing in frequency and your aging copier is becoming more obsolete with each passing day, it's time to reconsider the financial sense of spending resources to maintain an outdated piece of equipment.
However, it's important to be able to tell the difference between a minor glitch and symptoms of a deteriorating machine. Here are some signs to look for, and tips on how to diagnose your equipment.
Average lifespan
The longevity of your copier will largely be determined by your print volume, also known as the monthly duty cycle. This figure (included in the documentation that came with the machine) is the max number of copies the machine can print each month. To keep your machine healthy and extend its life as long as possible, it's best to shoot for the recommended monthly print volume for your particular model, if available.
On average, a copier that sees steady use is expected to last for around 5 years. Machines with minimal use or outputs on the low end of the duty cycle may last from 7 to 10 years.
What you should know about copier repairs
First, preventative measures can be helpful to prolong the life of your copier; for example, invest in an uninterruptible power supply to protect your copier from unexpected power surges. Whenever you check the machine, take off your watch or any jewelry to make sure you don't catch it on any components, or scratch delicate materials in the machine. Keep it clean and in a well-ventilated area.
When a copier breaks down, and the problem can't be fixed simply by removing jammed papers, replacing cartridges, or adjusting components, check your purchase agreement. You may have a certain amount of service available to you, so first ensure that you're truly on your own. Serious problems include double images on the paper, all-blank pages, or all-black pages. Those are symptoms that require professional help. And in an older machine, they indicate that it's likely time for the scrap heap.
Comparing costs
Depending on your service agreement, any additional diagnosis and repairs may have to be paid for out of pocket. Common service rates for on-site copier repairs are currently in the $50 to $75 per hour range. Of course, that does not include any replacement parts. If the job takes a technician 8 hours, you're looking at $400 to $600 for labor alone. A part that runs $200 to $300 could take the total bill close to $1,000.
So the decision between repair and upgrade will largely depend on the value of your machine. If you paid under $1,000 for it, it's time to upgrade. If you have a $10,000 model, networked throughout your organization, the cost of repairs may well be worth it.
Other reasons to consider an upgrade
Over time, reproduction quality will begin to degrade as your copier ages. If you're working with inferior image quality on top of frequent malfunctions, investing in a new machine may be more reasonable than continuing to pay for copier repairs. The per-copy cost should also be a factor in your decision, especially if the process of making thousands of copies each day represents a large part of daily operation for your business.
Business-grade copiers are more expensive in terms of initial investment, but they're more efficient, capable of handling higher volume and tend to have a lower per-copy cost than smaller models. Before you spend more money to continue repairing a malfunctioning copier, take the time to compare prices and balance the cost of upgrading against the level of expected usage and your business model. You may find that an upgrade would be a more efficient, sensible move.
Ready to Compare Digital Copiers Price Quotes?