Find an Eco-Friendly Copier at a Comparative Price
The next time you need digital copiers for your small business, consider going green. Your purchase will be an eco-friendly one and save you money at the same time.
Own the copier
While renting digital machines is generally cheaper than buying them up front, you reduce copier waste when you own your copier. With ownership, your small business can control supply costs. You are not bound to the supplies that come with rental contracts and can instead opt to buy eco-friendly consumables in bulk. Buying in bulk saves money, and environmentally friendly supplies don't contain the harsh chemicals that many mainstream brands do.
For example, newer inks contain soy and other vegetable-based ingredients that won't release harmful CFCs, chemicals that can harm the ozone layer. They cost the same as, if not less than, supplies that are not environmentally friendly.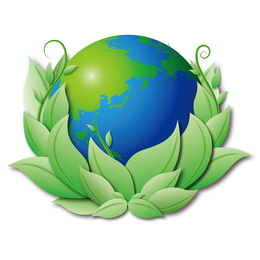 Buy a copier with an energy-saver function
Select a digital machine that saves energy by turning itself off when not in use. Digital copiers that are part of the US government initiative Energy Star or that have a power-save feature will help you lower your energy costs. Energy Star copiers use less energy than other copiers, primarily through the use of the power-save function that shuts the copier down when not in use.
While purchase of a digital machine is often more expensive upfront than an analog copier, the power-save mode cuts your office electricity bills significantly. The low power function also reduces air conditioning bills for your business, since running copiers can heat up a room pretty quickly.
According to estimates released by the EPA, copiers that meet "the latest requirements, effective January 2014, will use from 40 to 55 percent less energy than standard models."
Current Energy Star compliant models include:
Canon PC170 - $150
Ricoh MP 2001 - $1,400
Xerox 5335 - $4,100 to $4,700
With retail prices similar to standard models within each price range, the true and noticeable savings comes in reduced energy costs. For a full list of Energy Star copiers, see the EPA's product finder.
Save further by purchasing sufficient memory
When searching for digital machines for your small business, look for copiers with enough memory to serve your business's needs. Instead of printing out documents for distribution, scan and save them with your copier. You can then send documents to smartphones, tablets, and desktop computers for easy distribution without using reams of paper. And because you won't be printing as much, the drum, which transfers the image to paper, will have a lower replacement rate than an analog copier.
Choosing a digital copier with enough memory will allow you to save more documents. If your business needs even more space, or a more convenient way to back up and access documents, consider a digital copier that can access a cloud storage service.
When you buy digital copiers for your small business, your purchase can be both eco-friendly and reasonable in price. Buy the copiers outright and select machines with adequate memory and energy-saver functions.
Ready to Compare Digital Copiers Price Quotes?