HP Copiers for Small Businesses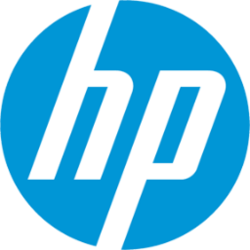 Over the years, HP has built up a strong portfolio of copiers for small businesses. These copiers range from versions that are just a bit larger than the average house printer to MFPs (multifunction printers) that can handle a variety of office tasks and heavier workloads.
Business owners are a unique set. They typically have very little time to deal with unnecessary problems and therefore prefer to find solutions that, when chosen, continue to work with little ongoing maintenance. For this reason, many opt for HP copiers.
On the whole, the consensus among business owners is that HP machines:
Produce great speed overall and excellent print quality
Include advanced features that save considerable time (in particular with regard to cloud integration)
Provide easy installation, although software takes a little getting used to
Occasionally have trouble with touchy paper feeders and run through ink faster than other brands
Some models do not include a stapler or collating options, which can be an inconvenience for those with heavy volume
Reasonably priced
Comparing HP copiers
The wide range of HP copiers means you need to consider a few things before you buy. In particular, take the time to evaluate your necessary capacity. For example:
How many copies does your business make per day, on average?
What does this add up to a month?
How important are extra features like color printing, wireless connections, and image fidelity and quality?
With these things in mind, here are some of the best options HP offers for small business.
HP OfficeJets
The HP OfficeJet line is a significant step up from a house printer, but it comes without the cost of the giant business copiers - or the extreme space demands. The OfficeJet Pro 8600, for example, is an all-in-one machine useful for professional color printing that can handle up to 25,000 pages per month - and only for around $300.
The OfficeJet line is great for a new small business that has low-volume copy needs, but gets daily usage and may grow quickly. For small office businesses, this line is great for equipping a particular workstation with a printer device that can handle heavy loads needed for marketing or human resources paperwork.
LaserJet Enterprise Series
HP copiers take a leap into business-level hardware with the LaserJet Enterprise series, which is designed especially for smaller businesses that need a dependable office copier and printer but still want something that can safely fit on a table (or possibly beside one). Machines in the Enterprise series, such as the M4555h, come with a lot of extra capacity compared to the OfficeJets, able to hold thousands of sheets at one time and copy up to 55 pages per minute.
The models also include instant-on capabilities to help you save time and money with faster start-up and first-print times than any of the bulkier copies. The Enterprise level is ideal if you need regular copies for a smaller office. Take note, however, that the price jumps significantly when you move up to the Enterprise MFPs. That M4555h, for example, starts at $2,800.
LaserJet MFPs and the S900 Series
For the more advanced office with more complex needs and high-volume work, it is probably time to advance to the LaserJet MFPs. The S900 series, for example, includes lots of digital options to help with wireless communication and workflow. It can also handle more complex tasks like automatic stapling.
These large-model HP copiers are definitely meant for a busy office that can afford a massive copier, but their advanced digital options make copier management as easy as it should be in the modern workplace, and that may be worth the cost to the right business.
Additional models currently popular with small businesses include:
| | | | | |
| --- | --- | --- | --- | --- |
| | HP LaserJet Pro M1536 | HP OfficeJet Pro 8600 | HP LaserJet 2727 | HP LaserJet Pro 300 |
| Color / B&W | Color | Color | Color | Color |
| Inkjet / Laser | Laser | Inkjet | Laser | Laser |
| Duty Cycle | 8,000 | 25,000 | 15,000 | 30,000 |
| Copy Speed | 26 ppm | 20 ppm | 27 ppm | 19 ppm |
| Resolution | 600 x 600 dpi | 1200 x 600 dpi | 600 x 600 dpi | 300 x 300 dpi |
| MSRP | $270 | $400 | $480 | $550 |
Ready to Compare Digital Copiers Price Quotes?