Don't Get Left in the Dark: Consider Generac Home Generators
More and more homeowners have turned to generators in recent years to supplement their local power grid with a backup source of power. Among the many brands available, Generac has quickly become one of the leading brands people rely on due to a dedicated focus on home backup generators. In fact, they're preferred by 7 out of 10 homeowners, according to the company's website.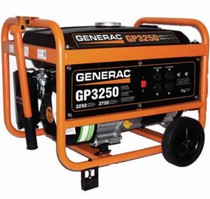 Reliable home standby power
Addressing a wide range of unexpected interruptions, including storms, broken power lines, rolling blackouts or brownouts, and other failures, power outages can be more than just an inconvenience. When these events leave your property without electrical power, Generac machines are activated automatically within seconds of detecting an interruption to your home's primary power source. Depending on the size of the generator itself, it's capable of:
Powering boilers and gas furnaces in cold weather
Running a sump pump to prevent flooding
Keeping food in refrigerators and freezers from perishing
Opening garage doors
Powering computer, Wi-Fi, and other electronic equipment
Keeping your home safe and comfortable
If you're looking to buy Generac home generators for your home or residential building, there's a wide range of products designed to meet a variety of needs. From small, portable designs geared toward home improvement projects and recreational activities to more permanent, high-powered generators that tie in directly to your home's electrical system, Generac generators are split into two general categories: home backup and portables.
1. Home backup generators
Generac offers a line of standby generators that can power residential buildings in different ways. Some of these products are available as whole-house generators, while others feature dedicated-circuit designs.
The Generac residential lineup includes the Guardian, CorePower, QuietSource, and EcoGen series. Each has its own product specifications and strengths for home backup and standby power. For example, the QuietSource is often chosen for its low-decibel approach.
Many of these options can be managed remotely through the Internet, using a remote monitoring cellular tool from MobileLink. This service prevents property owners from being caught off guard by extreme weather or disasters that knock out the power grid. It helps them protect their investments by keeping heating, cooling, and other key systems operational.
For home models, prices start around $1,900 and go as high as $15,000 and above for the unit itself. It's worth noting that there are a number of models available in the $3,000 to $4,000 range. And, according to figures released by Generac, many models can be purchased and installed for less than $10,000 total. If you'd like help choosing the proper model for the size of your home and specific power requirements, use Generac's Generator Sizing Calculator.
2. Portable generators
Another popular choice is to go with a smaller generator that can be stored anywhere and taken out of storage for immediate use. Generac portable home generators offer up to around 17,000 watts. Many of these models include features such as rugged frame designs that help them stand up to heavy use over long periods of time - making them a top choice for powering yard accessories, power tools, and other home machinery.
Prices start around $600 for a 2,000-watt gas-powered generator and go upwards of $2,100 for a 10,000-watt electric start model.
All of these choices help make Generac an attractive option for ensuring that you and your home have adequate power for any purpose - even in a storm or emergency event.
Ready to Compare Home Generators Price Quotes?