Home Security Cameras: What to Look For
Whether you own your own business, work from home, or are in charge of protecting your loved ones' safety, home security cameras are a key ingredient to keeping your house or workplace safe and secure.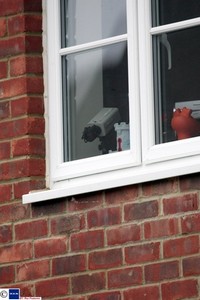 There are many different types of home security cameras, including indoor, outdoor, wired, wireless, inexpensive, and not-so-inexpensive. There are price points for every buyer and also features and options that make customizing a home security camera system simple for the most basic or advanced use.
Wired security cameras are more expensive and may require professional installation. However, they do not suffer from signal interference and cannot be hacked remotely. Wireless cameras are user friendly, and simple security systems consisting of these cameras can easily be installed by homeowners. Wireless cameras do suffer from signal interruption and can be hacked if care is not taken. Wireless security cameras provide audio and video recording of significantly higher quality than wired models
Before buying, however, you'll want to shop around. There are many sources for purchasing the right system, such as BuyerZone's own price quote request service, and you must perform due diligence for such an important purchase. Securing your home or home business is incredibly important, and making sure you're getting a good deal on the right system is just as important.
Features to look for
When researching a home security camera system, you'll first need to decide where the system will be installed.
Are you looking to secure the outside or inside of your home? There are security cameras available for both. Indoor security cameras will often be less durable because they're not subject to severe weather shifts. This means indoor cameras can also be smaller and more discreet when compared to larger, weather-proof outdoor home security cameras.
The traditional home security camera network is wired, but for those not wanting to pull a lot of cable, wireless systems are available. Likewise, while the traditional system has typically used black and white cameras recording to video tape, more modern systems record in color (with the option to record in black and white) and save their video to digital hard drives.
Start your home security camera search by finding suppliers in your area by submitting a free BuyerZone request for price quotes today.
How much are home insurance discounts for security systems?
The actual savings will vary depending upon where you live, the type of burglar alarm you install and a variety of other factors. However, according to MSN Money, you might save between 15 and 20 percent on homeowner's insurance.
If you are looking for home insurance discounts, talk to your insurance agent about security systems and your company's policy on them. This will give you an idea of how much you'll save over the next few years to offset the initial cost of installing it.
The more sophisticated the security system, the greater the home insurance discounts. For example, a home equipped with security cameras and voice-activated controls will likely save the homeowner more money than a simple system with just motion detectors.
However, complex security systems can cost serious money to install, so you'll want to run the numbers on home insurance discounts before you make any decision. Find out from your insurance company the difference between different systems and how much you will save.
Ready to Compare Home Video Surveillance Price Quotes?