How to Pick the Best Merchant Account for Your Business
When it comes to evaluating merchant processing companies for your business, there are many factors you should consider before picking a provider. Considering the fact that many consumers today primarily use credit or debit cards for purchases, running a cash-only business is no longer an option for most companies. Choosing the best merchant account for your business can seem daunting, but some patient and careful research will provide a wealth of useful information.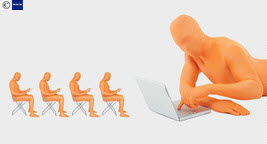 Whether you currently are evaluating merchant providers for your company or are simply looking for a provider to replace your existing company, below are a few tips which will help to ensure that you pick the best merchant provider for your business.
Key cost factors of merchant accounts
When evaluating merchant providers, one of the first things to look for is any minimum contracts the merchant provider requires for customers. Typically when arranging a merchant account through a bank you will be required to sign a two- or three-year commitment for any level of service.
In addition to the basic fees, you might have to pay extra for additional terminals, hardware installation, and more if you run a retail store. On the other hand, if you run an online business, many merchant providers charge fees for gateway installations and also PCI compliance scans to ensure that your website is secure.
Although a long-term commitment might seem intimidating, plans in this category usually include lower transaction rates than for providers that require no commitment. Depending on your transaction volume, a contract plan might turn out to be more profitable than a different plan.
The importance of the fine print
Another area merchants need to examine before picking a merchant provider is the chargeback policies of different providers to ensure that they are fair to both the merchants and consumers. This is especially important for companies in high risk verticals such as: eCommerce, travel, automotive and many other industries where a simple return policy is not practical for most transactions.
If a dispute arises, it is crucial to ensure that the merchant provider is fair and balanced because they often retain the right to collect on any void transactions.
Importance of great customer service
When picking a merchant provider, it is vital to ensure that you pick a company known for excellent customer service. Merchant providers are banks and as such they are trusted to handle your companies money. Fortunately most merchant providers offer multiple ways to reach support reps ranging from: live chat, rapid secure messaging, and 24-hour, toll-free phone support to get assistance typically within a few minutes.
While all these points might seem daunting, by using a comparison shopping site, it is possible to submit your information once and get multiple quotes back at once. This can ensure that you pick the best merchant account for your business.
Ready to Compare Credit Card Processing Price Quotes?