Retail Credit Card Processing and Custom Solutions for Businesses
In the retail world, much of a merchant's success has to do with functional customer service models and abstract issues like visual branding. Retail credit card processing systems should be compatible with the "layout" of a business and create accessible interfaces for displaying what makes that business unique. That means retail credit card processing solutions are often highly customized, matching the physical storefront locations of small businesses as well their e-commerce setups and general Web presence.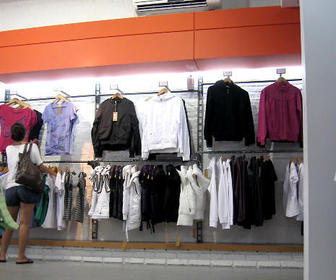 In addition, the best vendors of credit card processing products and services will know how to partner with a small business to give their clients the most affordability and ease-of-use. Buyers want to find credit card processing vendors who have their interests in mind and seem like "viable partners" for the long run.
Some issues with credit card processing for retail clients
Business consultants and other experts who advise retailers on financial services often have a lot of the same tips. Many involve avoiding vendors who ask for too much up-front information just to secure a quote or basic service plan options. It's also best to look for vendors who clearly display their pricing and offer the best tech support and general customer service retailers will need while installing hardware, training staff, and implementing credit card processing systems in the field.
Keeping it simple: Direct and versatile credit card processing for retailers
Those who are savvy about these services also want to have a basic idea of a business model before calling on vendors. For example, business owners or managers should have a general idea of how financial services will dovetail with their existing e-commerce site. They also should have an idea of how the software and hardware tools that a vendor provides allow creative leaders to build an overall customer impression in brick and mortar stores. Some of the best vendors offer simple credit card processing models that don't require a lot of complex integration into online or physical stores, saving buyers a lot of time and effort.
Pricing for retail credit card processing
Another aspect of credit card processing merchant solutions is price. Business leaders can look for affordable "per transaction" or "swipe" prices below a certain margin, such as one or two dollars, and lower up-front service package prices. This will help ensure that a system leaves a retail client with a profit margin when they have fully implemented it into their stores.
With a good eye toward all the above, retailers can pursue financial processing services that make sense for their unique business operations.
Ready to Compare Credit Card Processing Price Quotes?