4 Trends Retailers Need to Prepare for in 2014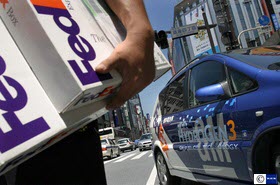 The holidays are over and it's time for retailers to turn their attention to 2014. What can they expect in the new year? Here are my thoughts on where the retail industry is headed:
1. Flexible fulfillment
Consumers' need for instant gratification when making online purchases is only growing stronger. As a result, brands have begun to offer same-day shipping; Amazon.com being the most recognizable example, along with eBay and soon Home Depot.
In addition to same-day shipping, retailers such as Sears, Saks Fifth Avenue, Wal-Mart, Macy's and Office Depot have begun to fulfill and ship online orders from their brick-and-mortar stores. This is all being done in large part to compete with Amazon, whose distribution network is growing rapidly.
With online (and mobile) sales continuing to grow, and showing no signs of slowing down, it's wise for brands to leverage all of the resources they have at their disposal (including brick-and-mortar stores) to meet consumers' instant gratification needs. Time is money in today's fast-paced retail environment. If you can't get your products into the hands of consumers when they want them, they'll simply move on to your competitors.
2. Content meets commerce
As I explained in a column earlier this year, being a successful online retailer today requires more than simply merchandising web pages. Creating and distributing relevant content has become part of the online marketer's job. Positioning your company as a thought leader in its product category — particularly for B2B brands, which tend to have longer sales cycles — is key in positively influencing purchase decisions.
Furthermore, keep in mind that content doesn't only have to be the written word; video can be used effectively online to engage, entertain and educate customers and prospects.
3. iBeacon of hope
The promise of real-time, relevant, personalized location-based offers appears to be close to reality in 2014, with Apple leading the way with its iBeacon service. With consumer adoption of smartphones growing, brick-and-mortar retailers are devising strategies to combat the effects of showrooming.
Location-based offers down to the store level, sent via email, text message or mobile app, are the latest weapon in retailers' arsenals. Retailers have partnered with mobile app providers such as shopkick and Swirl to help them better engage consumers at the most critical times — i.e., when they're in their stores making purchase decisions.
4. Tablets outpace smartphones
Despite the fact that fewer consumers own a tablet than a smartphone (although that may be changing soon), more retail purchases will be made on tablets this year than on smartphones.
The reason?
Quite simply: tablets offer a superior shopping experience. Their larger screen size allows for easier navigation and browsing capabilities, and checkout is a much simpler process – try typing your credit card and shipping information in on your smartphone and you'll know why.
Take advantage of this consumer shift to tablets by allocating time and resources to creating a better tablet shopping experience. That may entail creating a tablet-optimized version of your website (in addition to a smartphone-optimized site), a tablet-specific app, or offering exclusive merchandise, content or deals for tablet users.
It will be worth your while. According to a new study by Business Insider, customers who purchase via a tablet spend more money than other customers.
With a new year comes new opportunities. Keep these trends in mind as you develop your strategies, and 2014 will prove to be a prosperous year.
Happy New Year!