7 Reasons Why Retailers Have to Get Real In Today's Market
There has been a significant change in the way shoppers approach the task of shopping: showrooming.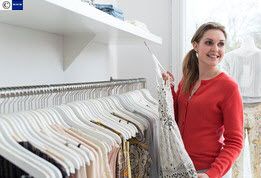 Showrooming is when a customer shopping in a brick-and-mortar retail store uses a mobile device to compare prices with competitors.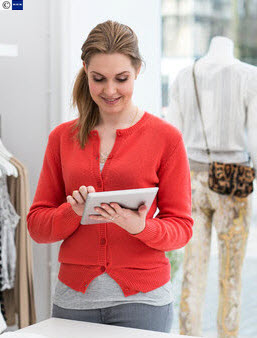 Last year, U.S. consumer spent more than $20.7 billion shopping using mobile devices. Consumers using tablets spent an average $10 more per purchase.
By 2016, more than half of the dollars spent in US retail will be influenced by the web, according to Forrester analysts. They also predicted US sales of $327 Billion in online commerce for 2016.
Last year, Global ecommerce sales hit $1 Trillion for the first time. Despite the quantum shift toward online commerce, eCommerce – still in its infancy – is already presenting abundant challenges to retailers.
Reasons for the burgeoning eCommerce challenges:
1. More transparency of, and accessibility to, information. This has been clear (excuse the pun) for quite a while -- everyone has the ability to go online and find out just about everything they need to know about products, prices, people, trends, and what-have-you.
2. More technology and more sophisticated use of technology by both consumers and retailers. Both consumers and retailers are making use of these technologies -- and more and more you'll find that sales can take place in a 24/7 framework.
3. The connected consumer. Customers can shop anywhere, anytime, with almost any retailer they choose. Retailers employing some of the same tools to reach and get to know the consumer better.
4. Increased use of digital techniques, especially mobile media devices such as smartphones, tablets, and apps. Last year U.S. consumers spent more than $20.7 billion shopping using mobile devices; $5 billion of those purchases were made on tablets. And it's worth a side note that consumers using tablets spent an average of $10 more per purchase.
5. Omnichannel is the watchword for the use of multiple media by the customer, to get the most and best information in their search for products, as well as personal fulfillment; and for the retailer to communicate with, and woo the consumers as well.
6. Social media and SEO influence. Retailers are becoming more sophisticated and savvy about maximizing SEO and social media exposure across the board, to entice, influence, and satisfy customers with their brand.
7. Real-time becoming more real and thus increasingly more competitive. Retailers know more about their customers and their competition than ever before. Prices are changed more and more frequently.
Real-time Challenges Need Real Time Solutions
A checklist of solutions retailers must act on:
Retailers need to be aware of what's happening in the marketplace in general, and what the competition is doing.


Retailers must harness the best of technology to automate processes and deliver information for analysis, strategic decision-making, and price optimization.


Retailers must learn more about the customers' wants and needs -- not just what commodities they want, but how they want to be treated and served.


Retailers need to reinvent themselves as they seek new ways to compete and attract business. Some well-known storefront retailers are going online, and pureplay online retailers are establishing storefronts.


Retailers need to use hard data and retail analytics, build timelines of their business and their competitors' businesses, see what the trends are, and plan ahead.
In addition, retailers are using omnichannel techniques to reach, cultivate, and woo customers on the customer's turf and terms. For example, since 64% of smartphone owners are using their mobile devices to shop online, smartphone users are ripe to target for impulse shopping revenue.
Retailers must also recognize the value and importance of competing in a real-time world. Retailers are using pricing and assortment intelligence solutions to simplify, measure, monitor, adapt, and react to competitors' product offerings and prices.
Bottom Line for a Retailer's Bottom Line
The retail world as we knew it is in the past, thanks to the factors above, and the fact that retailers are confronting these challenges with ever-increasing fervor and capability. Retailers have to ride the wave. Recognize that it is a new world. The challenges are there, but so are the tools designed to help meet, solve, and triumph -- over those challenges that we already know, and those challenges that are yet to come.
It is a successful retailer's destiny to outsell, outlast, and outperform the competition using the latest technology -- to understand and effectively and efficiently react to what is happening in the marketplace both NOW and into the future.