Introduction to ATM Manufacturers
First introduced in the 1960s, ATMs have radically developed the services they offer within the past four decades. Designed for scalability, ATM machines specialize in self-service options that can be customized to almost any line of business or geographic location.
Open for business 24/7, ATMs combine a series of self-service features through integrated technologies and advanced security measures that enable them to serve as:
Cash dispensers
Cash recyclers
Payment kiosks
Account services
Multi-channel marketing tools
Lottery ticket dispensers
Industry-leading ATM manufacturers
Continuously striving to outdo one another with the latest aspects of convenience and cost-effectiveness, ATM manufacturers also tend to specialize in industry segments. They design products and services that cater to specific sectors - like the banking industry or travel and hospitality - offering everything from multiple currency denominations to marketing enhancements that enable you to increase the scope and profitability of your organizational by cross-selling additional products and services.
These companies include:

Diebold - With more than 150 years as a security provider, Diebold specializes in enhanced levels of service designed around the safety of individual transactions. Through channel management software and secure mobile solutions, they provide encrypted ATM transmissions that safeguard data against external and internal theft.

Genmega - Developing ATMs for a wide range of specific business purposes, Genmega is popular for their practice of soliciting customer input when designing new models. They further design each machine for a specific location type, offering robust kiosks that can distribute tickets and receipts in high-traffic areas like clubs, public transportation terminals, and parking garages.

Hantle - With tens of thousands of units installed throughout the world, Hantle has placed development focus on the modules that operate within their ATMs. They offer three different types, TCDU, SCDU, and MCDU that each holds a large quantity of international currencies from U.S. dollars to the Chinese Yuan.

Triton - Combining durable machines that also fit easily within tight areas, Triton ATMs are built for high-traffic locations, ensuring profitability for retail outlets with limited floor space. Triton was also one of the first in the industry to provide machines that offer paperless transactions, cutting consumption and further elevating profitability through reductions in maintenance, service, and the cost of consumables.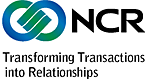 NCR - Another company with a long history, NCR focuses on one industry in particular, offering high-end, on-premise machines to financial institutions that lower the cost per transaction by incorporating aspects of management, support, and consultation. They also specialize in banking software, designing solutions for the Windows platform that can integrate third-party solutions and even be provided as a software-as-a-service (SaaS) package.
Ready to Compare ATM Machines Price Quotes?