NCR Caters to Banking Industry through Diverse On-Premise ATMs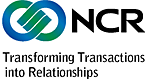 Founded in 1884 as the National Cash Register Company, NCR has the distinction of manufacturing the first mechanical cash register. In the 130 that have passed since, they have developed products and services that encompass an extensive range of on-premise ATMs and related solutions geared toward convenience, service, and cost-effective operations through integrated banking transactions.
They service a number of industries, including retail, travel and hospitality, as well as telecom and technology. They also design specific solutions geared toward the unique needs of public sector organizations. But with clients in more than 100 countries and services that account for 450 million transactions each day, their true specialty is that of the financial industry.
Acting as both a consultant and ATM manufacturer, NCR provides an extensive selection of banking services to financial institutions around the world, often incorporating one or more of the following service types:
Integration services
Managed services
Support services
Consulting services

Cloud services
Multi-channel marketing
Mobile/online banking
As the list indicates, NCR is highly focused on integration, and in particular the incorporation of emerging technologies, to assist in the development, profitability, and promotion of financial services provided through banking ATMs.
Popular on-premise ATMs
As one of the industry's top ATM manufacturers for more than 23 years, NCR reportedly provides the only ATM and branch transformation solutions endorsed by the American Bankers Association. In particular, they were cited for the products and services that "enable banks to reduce costs, improve efficiency and grow their business while providing convenience and an unrivaled self-service experience for their customers."
Included among these solutions are:
| | | | | | | |
| --- | --- | --- | --- | --- | --- | --- |
| Model | Dimensions (H/W/D | Function Display Keys (FDKs) or Touchscreen | Cassettes | Printer | Software | Cost |
| Cash Dispensing ATMs | | | | | | |
| SelfServ 14 | 51"x18"x24" | 10" LCD color with 8 FDKs | 1 - 3 | 80mm, 203 dpi graphics thermal printer | Windows 7; NCR APTRA XFS | $15,000 - $22,000 |
| SelfServ 25 | 59"x30"x51" | 15" LCD, FDK or touchscreen | 2 - 4 | 80mm, 203 dpi graphics thermal printer | Windows 7; NCR APTRA XFS | $12,500 - $18,000 |
| SelfServ 42 | 55"x18"x36" | 15" LCD color with 8 FDKs or 15" LCD touchscreen | 2 - 4 | 80mm, 203 dpi graphics thermal printer | Windows 7; NCR APTRA XFS | $14,000 - $20,600 |
| Deposit ATMs | | | | | | |
| SelfServ 32 | 61"x31"x40" | 12" or 15" LCD, FDK or touchscreen | 2 - 4 deposit cassettes | 80mm, 203 dpi graphics thermal printer | Windows XP Pro or Windows 7; XFS 4.05 or later | $12,000 - $17,000 |
| SelfServ 36 | 68"x18.5"x32.5" | 15" LCD, FDK or touchscreen | 2 or 4 deposit cassettes storing up to 4,400 notes each; Up to 4 dispense/recycle cassettes, storing up to 4,100 notes each | 80mm, 203 dpi graphics thermal printer | Windows XP Pro; XFS 4.05 or later | $14,000 - $18,000 |
Specific benefits for the banking industry
NCR has developed a unified suite of ATM security and software enhancements that ensure reliable, cost-effective self-service for financial institutions and their customers. Broken into a number of different categories, these benefits include:
Banking services - With the heavy focus on technology and on-demand services, ATMs have overtaken in-branch services as the preferred means of banking for many popular services. With this in mind, NCR combines deployment, support, and consultation to ensure your organization gets the right mix of technology to satisfy customer demand.
Branch transformation - As financial services continue to evolve, branch transformation services enable you to assist customers who expect increases in self-service options as well as reductions in wait time. With this goal in mind, NCR offers equipment that provides a host of modern conveniences, including interactive tellers, financial kiosks, cash recycling, and account services - all automated to lower the cost of each transaction.
ATM security - Addressing security threats while combating non-compliance, NCR promotes enhanced ATM security through software that operates on the McAfee platform, as well as a number of additional technologies that position your organization against criminal activity while ensuring regulatory compliance.
ATM, banking software - Secure integration is the key benefit here. NCR's banking software addresses issues involved with multichannel banking while ensuring the safety and integrity of data on your Windows-based platform. Also covering third-party solutions, NCR's ATM and banking software can be provided as a software-as-a-service (SaaS) package, minimizing your IT requirements without compromising on any of the benefits.
Ready to Compare ATM Machines Price Quotes?