Top ATM Models to Consider
In order to maximize the profit of your small business, it's essential to use your space and resources wisely. A great way to add a source of income, while occupying very little space, is to install and automated teller machine (ATM) on the premises. Whether you buy or lease, an ATM is a sure way to add a steady source of income, while increasing sales.
The following is a list of the five best ATM machines:
Tranax 1700W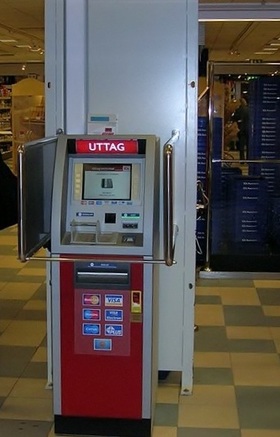 The "mini-bank" by Hantle/Tranax features style along with a low-cost performance. The 1700W model has a 7" screen and ethernet capabilities, typically found in higher end models. The superior design of the Tranax 1700W has customers gravitating toward this machine.
When they spot your Tranax 1700W, they'll be drawn to withdraw cash and spend it in your place of business.
Triton RL 1600
This no-frills, high-return ATM machine delivers for small businesses. With a price tag $200-300 less than fancier models, the Triton RL 1600 delivers. Its specs include:
60mm thermal printer
56K modem
64 MB of RAM
Free shipping.
If your business is located in a busy sector, you'll soon realize a profit, as high volume means better profitability for cash-machine providers.
Nautilus MX5300SE
Priced in the $2,000-range, the Nautilus machine delivers the best service in its price bracket. With a 10.4" high-resolution color monitor, this machine is equipped to serve high traffic volume with ease.
Other features include:
Large storage capacity
Handicapped customer assistance
Dip-style readers
Top-notch security
This PC-based ATM is superior to many other models.
Hantle MB 1700W
Priced below $1,800, this is one f the least expensive models, offering additional discounts to owners in high-traffic areas. The Hantle MB 1700W is affordable. Although, dealing with a dial up modem can be tedious, along with a smaller 7" screen, your low-maintenance clientele, who want their cash with no accompanying frills, may not mind.
Hyosung 1800 SE
Considered the best ATM for a small business owner on a budget, the Nautilus Hyosung model is an exceptional value. With three language options, thermal printing, an 8" screen, SSL encryption, one year of warranty coverage, it's a deal at under $1,900.
Choosing ATM machines within your budget can be a challenge. Definitely consider one of these top ATM models for exceptional features and the best bargain for your budget.
Ready to Compare ATM Machines Price Quotes?