Should U.S. Retailers Be Worried About Alibaba?
Chinese e-commerce company Alibaba made history this month with the largest listed initial public offering (IPO) at $25 billion. The operator of e-commerce sites Taobao (the Chinese eBay), Tmall (the Chinese Amazon.com) and Alibaba.com has people in the retail industry questioning what this means for their businesses.
First, a little background on Alibaba to give you a better understanding of what they're dealing with:
Alibaba's websites boast 231 million active buyers placing 11.3 billion orders a year, and they get 80% of their revenue from Chinese consumers.
Alibaba differs from Amazon in that it doesn't have massive warehouses for its inventory. Rather, the company serves as the middleman, connecting buyers with sellers (often small businesses with no other way to reach an audience of that size).
Alibaba's marketplaces sell more than the global web sites of Amazon and eBay combined, generating $248 billion in online sales last year.
Alibaba has already dipped its toes into the U.S. marketplace, launching e-commerce site 11 Main in June. The online marketplace hosts more than 1,000 merchants in categories such as apparel and accessories, jewelry, and home goods. But that move is just the first step in Alibaba's plan to grow its presence abroad.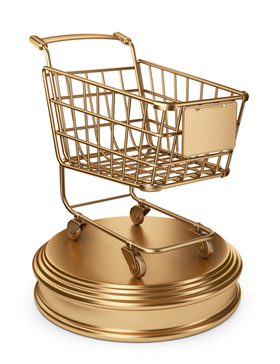 "I can imagine Alibaba will make many strategic investments, partnerships or even acquisitions (of brands and technologies) that can further its impressive growth," said Jerry Jao, the founder of customer retention and marketing automation software company Retention Science, in an interview with Upstart. "It will further inject greater confidence for investors to continue to invest in this category and drive greater innovation and opportunities for commerce and retailers."
New Competition for Amazon
The company perhaps most interested in Alibaba's entrance into the U.S. market is Amazon. The two online behemoths figure to compete for online consumers not just in the U.S., but throughout the world. The challenge for Alibaba, especially outside of China, is building brand awareness. Frankly, most U.S. consumers have never heard of the company. Retail analysts are skeptical this will happen quickly -- if at all.
Forrester asserts that it will take a "major acquisition or a number of years," for Alibaba to be able to compete with the major online commerce providers in the U.S., according to a recent report. And Robin Lewis, CEO of retail strategy newsletter The Robin Report and co-author of The New Rules of Retail: Competing in the World's Toughest Marketplace, argues that Alibaba will have to spend a large amount of money building its brand.
"It doesn't offer anything better than eBay or Amazon," Lewis explains. "It has grown rapidly in China, but is still establishing itself. Why would it want to take its eye off of that ball to come to the United States and spend millions of dollars over the course of several years just to build up recognition?"
The Victor
I'm more bullish on the future of Alibaba as a global retail powerhouse. For one, the company holds a long-term view for the U.S. market. Two, it's made strategic investments, particularly in the technology space, to help it discover the next game-changing retail trend. Lastly, it has the capital necessary to make a splash. It's big enough that buying its way into the consciousness of Western consumers -- the United Kingdom has also been targeted as a growth market for Alibaba -- is a distinct possibility.
Which leads me to how this affects both U.S. retailers and consumers alike. For U.S. retailers, particularly small to midsized companies, the news isn't overly encouraging. You may soon have another online giant to compete with on everything from product selection to pricing to customer service. The days of figuring out how to compete with Amazon may be replaced with trying to figure out how to compete with Amazon and Alibaba.
The outlook for consumers is a significantly brighter one. More competition in the marketplace usually equates to lower prices, more products and better service. With a potential retail arms race brewing, the real winner in all of this could be the American consumer -- all it took was for a Chinese company to make it happen.