Retailers Look Internationally for Growth
Despite reports that the economy is improving (slowly albeit), many retailers aren't seeing it — at least yet. The fates of U.S. retail brands such as Borders, Blockbuster, Daffy's, Syms and many others are testimony to that.
With domestic growth stagnant for many, an increasing number of retailers, from J.Crew to Abercrombie & Fitch to Wal-Mart, are establishing their presence in foreign lands in hopes of greener pastures.
This trend of international expansion is happening both offline and online. Consider the following: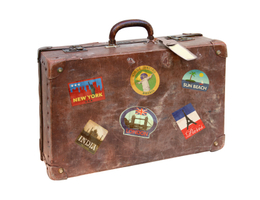 While it's closing 180 of its U.S. stores over the next couple of years, Abercrombie & Fitch plans to open 30 Hollister stores in Europe and Asia this year.
Gap announced it will open stores in Vietnam by January 2013, its first in the country.
Aeropostale will add to its 36 stores in Canada with the opening of seven more stores in Quebec this year.
J.Crew is opening stores in Hong Kong and Beijing this fall, its first locations outside of the U.S..
Neiman Marcus has invested $28 million in Hong Kong-based Glamour Sales Holding to help it launch an e-commerce site in China by the end of the year.
Quiksilver launched e-commerce sites in 10 countries across Europe in July.
Urban Outfitters boasts strong e-commerce sales from its Australian website.
According to the Global Retail Development Index from global management consulting firm A.T. Kearney, Brazil is the top market for retail expansion worldwide, followed by Chile, China, Uruguay and India. The index analyzes 25 macroeconomic and retail-specific variables to help companies devise successful global strategies and identify emerging market investment opportunities.
As for the countries with the greatest potential for growth specific to e-commerce, China is at the top of the list followed by Brazil, Russia, Chile and Mexico.
Keys to Success in a Foreign Market
When selling your products in a foreign marketplace, particularly online, there are a number of factors that you need to take into consideration. Here are some to keep in mind when developing your international strategy:
1. Adapt to local markets.
A one-size-fits-all approach won't work because consumers in different countries exhibit unique behaviors and have different purchasing processes. Success requires adjusting stores/websites, payment methods, shipping options, returns processes and business models according to the needs of each market.
2. Manage the customer experience.
The convenience of ordering products at the click of a button and having them delivered to your home is a primary benefit of online shopping. Therefore, managing the shopping experience from browsing to purchase to delivery (and potential return) is of utmost importance. In markets where logistics are a challenge, constant communications with customers about shipping timelines can help manage expectations and build trust.
3. Don't underestimate local players.
Domestic companies dominate retail in developing markets because they understand local consumer preferences (e.g., payment methods) as well as e-commerce challenges. They have well-honed retail skills developed in their home countries.
4. Have a long-term focus.
Launching operations in developing markets demands patience. It takes time to navigate a market, learn about its consumers and build a reputable brand.
For retail brands looking for their next growth opportunity, selling internationally is worth testing. I'd advise starting online — it likely doesn't require the financial or time investment needed to open a brick-and-mortar store. Then if successful, including learning the behaviors and preferences of consumers in the local market, opening a physical storefront is a logical next step.
It's a big world out there; use it to your advantage.