Finding an Excellent Vendor for Online Recruiting Software
As a human resources manager or other manager who is in a hiring position, it may be important that you have access to online recruiting software. This type of software can be invaluable in the workplace and can help you to find the perfect candidates for your job opening.
In addition to that, this software can also assist in organization and job postings, both internally and externally. There are many vendors in the marketplace who offer online recruitment software, but not all such vendors are created equal.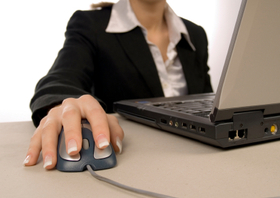 Finding an excellent vendor for your software needs will take a bit of work, but it will be worth it in the end.
Investigating the possible online recruiting software vendors
The first thing that will need to be done is an investigation into possible vendors. As mentioned, there are a lot of vendors out there who are all vying for your attention.
You can start by looking their offerings: are they focused on just a few products, or do they have tons of products? Choosing a vendor that has just a few products will be a better choice, as they will be focused on the knowledge they have on a particular type of software or a few software programs.
In addition to researching information on the internet, speak to colleagues, professional friends or even other HR people in your area and ask who their chosen vendor is. After you've done that and narrowed your choices down, use this checklist when speaking with representatives to determine the best fit for your company:
Do you limit the number of users? If so, by how many?
Do you limit the number of job postings? If so, by how many?
Do you limit the number of applicants received? If so, by how many?
Does your platform include a planner to organize my schedule, interviews, and other appointments?
Does your recruiting software include a resume parser (saves hours of data entry by preventing you from retyping applicant data)?
Can it be integrated with my website?
Does your platform provide "hot lists" or a similar means of communicating with select top candidates?
Is your recruiting software scalable?
What you should look for in a contract when it comes to recruitment software
Once you have narrowed down the possibilities, it is time to take a look at what is offered. The offerings may be more suited to some companies over others, so make sure you are thinking about your own company's needs.
For example, a small business may not need more than one person having access to the online recruiting software. There is no reason to pay for unlimited users if only one person will be using it. You will want to make sure that the contract is personalized to your business needs and is appropriate for the type of business that you do.
The most important part of choosing recruiting software is to read reviews – by people who have actually used the software. You will find that a review from someone who has used a particular vendor for a year will have more weight than a review from someone who has used the software or vendor for a week.
Estimating your costs
Costs vary depending on a variety of factors, with most recruiting software packages providing a number of different levels of service. So it's pretty easy to pick the platform that provides the right combination of features you need in comparison to what you're willing to spend.
In general, online recruiting software averages around $100 per month for a single recruiter. It will also sometimes include additional setup fees that range from $60 to $150.
Other packages can be found for multiple users (and frequently unlimited use) that enforce a set number of openings, ranging from 4 to 8 jobs on the low end and 20 jobs to an unlimited number of postings in deluxe packages. These cost anywhere from $90 to $1,000 per month.
Ready to Compare Recruiting Software Price Quotes?