If you're hard-working, passionate & imaginative... we want to hear from you!
BuyerZone is a fast-paced, growth-oriented, energetic, fist-pump-in-the-air, smart, fun, imaginative, cooperative,
customer-focused, hang-out-with-your-coworkers-worthy and entrepreneurial company. Our hard-working employees
enjoy year-round activities like Red Sox games, harbor cruises, and the weekly happy hours we affectionately
call "Beer Thursdays."
More about BuyerZone
BuyerZone makes it possible for companies of all sizes to find great suppliers for the products and services they need to run their business. BuyerZone is a unique place where you will still find the atmosphere and excitement of a small entrepreneurial company, supported by the fantastic resources and opportunities of a large corporation. BuyerZone has been recognized by Deloitte as one of the fastest growing technology companies for five consecutive years, and we're proud to say that our employees are the reason for our long track record of success.
To learn more about the BuyerZone business model, watch this video demonstration we created for our sellers. View the demo.
Please check out our open positions below. If you don't see a position that interests you, we encourage you to email your resume to jobs@buyerzone.com.
Current Openings
This job is no longer active!
This job is no longer active!
This job is no longer active!
This job is no longer active!
This job is no longer active!
This job is no longer active!
This job is no longer active!
This job is no longer active!
This job is no longer active!
This job is no longer active!
This job is no longer active!
This job is no longer active!
This job is no longer active!
This job is no longer active!
This job is no longer active!
This job is no longer active!
This job is no longer active!
This job is no longer active!
This job is no longer active!
This job is no longer active!
This job is no longer active!
This job is no longer active!
This job is no longer active!
This job is no longer active!
QA Analyst
We are looking for a QA Analyst to join our team. The QA Analyst will help verify that internal/external sites and systems meet design specifications and requirements. This role will be required to work with the business users and developers to ensure the desired quality is delivered in the end product.
Responsibilities:
1. Test Execution (approx. 50% of time)
Effectively manage manual test responsibilities for our products.
Identify coverage deficiencies and extend the depth of test coverage.
Follow standard testing procedures and give recommendations for improvement.

2. Test Design (approx. 30% of time)
Create test cases which validate functional business requirements by defining preconditions, case steps, pass fail criteria, etc. Work with business users to clarify and elaborate business requirements.
Be creative in designing test plans with the ability to recognize risks and issues.
Review test cases with developers and product managers to ensure consistency and adherence to functional requirement documents.
Produce test plans and estimates for all test phases.

3. Test Reporting (approx. 10% of time)
Update ticket status and contribute to the progress of the overall deploy cycle.
Prioritize system defects with the business users.
Produce regular progress reports to relevant stakeholders, highlighting risks and issues.

4. Department-wide support (approx. 10% of time)
Assist in the implementation of standard testing procedures across the department, and give recommendations for improvement.
Ensure best practices followed, particularly when faced with new work.
Review other peoples' work and provide constructive feedback.

Requirements:
Experience/Knowledge/Skills:
- 2+ years of experience in testing software products. Experience with large volume B2B/B2C Internet websites is a plus.
- Experience in testing multi-tiered applications developed using Java/J2EE related technologies.
- Understanding of and experience using several test processes and methodologies
- Experience on automation tool is a plus (i.e Selenium)
- Strong test case design skills.
- Proven defect tracking and management experience.
- Strong communication skills
- Computer-related Bachelor's degree

Desirable
- Experience working within an agile software development process.
- Schedule-driven, motivated individual with ability to work independently and collaborate well within a team

Apply for this position:
By mail:
Attn: Atlanta Guay, Human Resources Manager
BuyerZone, 225 Wyman Street, Waltham, MA 02451
This job is no longer active!
This job is no longer active!
This job is no longer active!
Product Marketing Analyst
Description:

BuyerZone, the leading online marketplace for business purchasing, is seeking a Product Marketing Analyst to play a key role on the product marketing team. The analyst will be a key contributor to the continued success of BuyerZone's leading products.

This position provides an excellent opportunity for direct management and ownership of a portfolio of categories for our core product, RFQ (request for quotes). As a product marketing analyst, you will have P&L ownership over a portfolio that will include managing, expanding, improving and optimizing existing BuyerZone categories for our lead generation service. You will work very closely with the marketing and sales teams to ensure that our supplier partners are receiving a quality product.

This highly cross functional position is an outstanding opportunity for a smart, energetic, independent thinking person with a strong ability to be creative as well as analytical.

Responsibilities:
P&L responsibility for existing RFQ categories

Craft product strategy and define specifications for portfolio categories and the RFQ service

Identify, research, and evaluate potential improvements to categories in portfolio as well as the product overall

Research and monitor competitive landscape and market conditions or changes in the industry that may affect categories

Analyze metrics for existing categories, including results for BuyerZone and quality for category users and supplier partners

Work cross functionally with the sales, marketing, customer care, and engineering teams

Conduct ad hoc strategy and analysis projects

Requirements:
1-3 yrs relevant experience

Bachelor's degree or equivalent

Roll-up-the-sleeves attitude – ability to move quickly, get hands dirty and execute successfully

Proven ability to work cross functionally in a team environment

Detail oriented with a strong sense of ownership for work

Creative, organized, strategic, on-your-feet quick thinker and problem solver

Analytical – comfortable working with Excel

Strong written and verbal communication skills – internal with colleagues and external with clients

Capable of managing multiple projects simultaneously

Proactive, self-motivator, and self-starter

Competitive spirit and collaborative work approach
Apply for this position:
By mail:
Attn: Atlanta Guay, Human Resources Manager
BuyerZone, 225 Wyman Street, Waltham, MA 02451
You'll BENEFIT from working here.
Here are just some of the many benefits of working at BuyerZone:
Competitive compensation
Hard working but casual work environment — jeans and sandals are the norm (well, maybe not in the winter)
Technical, creative, and analytical collection of people
Growth opportunities — if you hit a home run, you'll be noticed
Skill set development — because, really, it should never stop
Oh, and all the other important things, too:
Medical

Choose from a variety of plans that fit you (and your family) best

Dental

Because healthy teeth are happy teeth

Vision

Options and allowances for lens and contact wearers

Retiree Medical

Continued medical insurance after retirement is important

401k

Including competitive company match

Health Savings Account

A tax-advantaged way to pay for medical expenses

Employee Stock Purchase Plan

Opportunity to purchase company stock

Commuter Spending Account

Save on public transportation and parking expenses

Flexible Spending

Healthcare flexible spending account

Short & Long Term Disability insurance

Paid by the company

Life insurance

Paid by the company

Work/Life Solutions

Specialists trained to handle complex situations

Tuition reimbursement

Because learning is still fun, right?

Paid Time Off

The longer you stay the more you get

Paid Holidays

How nice is that?

Parental leave benefits

Paid time off to spend with your child after a birth, adoption, or foster care placement

Discounts galore

Auto, home, & pet insurance, local gyms, cell phone plans, computers and more
Work hard. Play hard.
BuyerZone is, first and foremost, about working hard and growing our business. That takes effort, commitment and dedication, and also the occasional late night or early morning to make sure things are done well and done right. That doesn't mean we don't like to have fun though. Be it at a company event, after hours with colleagues or even on our indoor putting green (Augusta this is not) during the workday, it's about taking some time to regroup and recharge.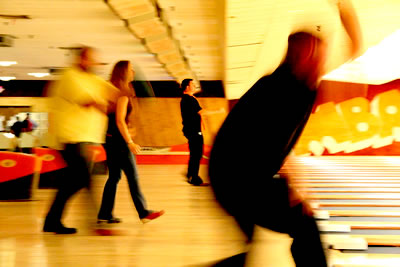 Some sample company events:
Bowling
Scavenger hunt
Red Sox game
Holiday party
Roving feasts
After hours:
In our space:
Ping pong
Foosball
Mini basketball
Annual charity auction
Annual volunteer outing at the Greater Boston Food Bank
BuyerZone Core Values
BuyerZone is a special place to work. Our core values are simply words to describe our culture, the way we work and act, and what we believe in.
Prize teamwork and collaboration
Great teamwork lies at the heart of our past success and future achievements. Through healthy debate, active cooperation, and great execution, we can accomplish anything.
Focus on our customers' success
When our buyers and sellers can accomplish their goals, BuyerZone wins. Our long-term success only comes from truly listening to, understanding, and responding to our customers.
Communicate openly and honestly
Whether internally or externally, we seek to speak clearly and with positive intent. We encourage the open exchange of ideas and opinions.
Value our employees
Our people drive our business forward every day, nurturing great ideas and turning them into reality. We want BuyerZone to be a truly great place to work, learn and grow.
Welcome innovation and change
Change is critical for progress to occur. We must actively seek new, better ways of doing our work and push ourselves and each other out of our comfort zones.
Have passion for what we do
Passion and enthusiasm for your work is fundamental to job happiness. When we care and approach work with a positive attitude, time flies and great things happen.
Test, measure, repeat
Tests are a great way to see if an idea will work. We test early and often, with data-driven analysis to let the numbers inform our decisions.
Push for results and have fun
We take great satisfaction from a job well done. Work for us is both about driving results with a sense of urgency and having a blast on the journey there.
Top reasons why you'd want to work at BuyerZone
You want to make an impact. We may be part of a large, multi-national organization, but we're still a start-up at heart. If you like working in a fast-paced, everyone's-accountable atmosphere — this is the place for you.
You're more interested in the assist than the slam dunk. BuyerZone has been successful because of an intense focus on teamwork. It's about groups working together to deliver the best products, services and experience for our customers — period.
You take nothing for granted. Things are meant to be improved, tweaked or totally overhauled. If you have a distinct curiosity and like tackling challenges everyday — apply now.
You want to grow your career. We may be an Internet company, but we take seriously the development and growth of our people (and have since we started). Career development is a two way street at BuyerZone — so you should never be going the wrong way.
You're talented, intelligent, fun, detail-oriented, web-savvy, organized, collaborative, outgoing, inquisitive and empathetic. If so, you'd be a great candidate.