Contact Us and Directions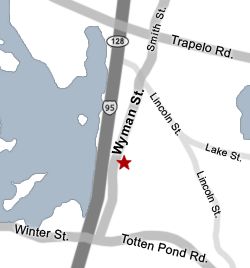 Whether you want to reach us in person, via email or via phone, here is how you can contact us.
By mail:

BuyerZone
225 Wyman Street
Waltham, MA 02451
Need driving directions?

By phone:

888-393-5000

By fax:

781-734-8650

By email:
Want to contact us about something specific?
Sales
To learn more about our Lead Generation Programs contact us at 855-210-5637 or sales@buyerzone.com.
Content
For syndication or reprint questions, please contact Sylvia Rosen at 781-734-8660 or content@buyerzone.com.
Business Development
For partnership inquiries, please contact Jeff Gordon at partnerships@buyerzone.com.
Affiliates
If you'd like to learn more about our affiliate program, please contact Jonathan Moura at 781-734-8668 or sign up online.
Media
If you're a member of the media, please contact us at pr@buyerzone.com or visit our press room.