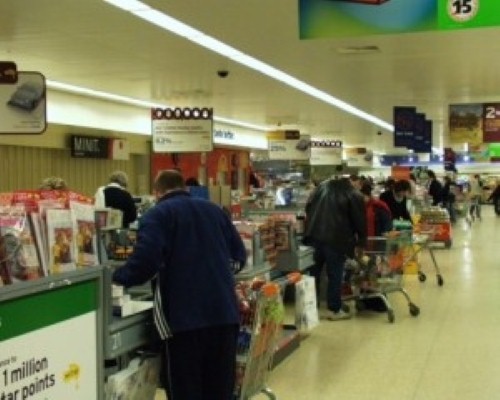 Many consumers would prefer to use self-checkouts rather than wait in line for help.
Empowered customers driving self-checkout trends
November 30, 2012
A recent study conducted by BuzzBack Market Research for NCR Corporation found that empowered Canadian consumers are driving a push toward self-service payment processing. More than two-thirds of surveyed consumers said they might be more likely to do business with companies offering POS systems that allowed them to complete transactions without staff members' assistance.
"People want more control of their interactions with your business," said NCR president and chief executive officer Bill Nuti. "Why wait for assistance with transactions they can more quickly and easily do themselves at guaranteed quality?"
The retail industry is quickly changing as consumers continue to embrace mobile technology. Now that shoppers can easily look up product information, compare prices and complete transactions with just the click of a button, they are less inclined to wait for service if they can more efficiently complete tasks themselves.
NCR survey respondents identified three locations where they thought self-service POS systems would increase convenience - airports, supermarkets and shopping malls.
"Consumers increasingly expect to be served where and when they choose, and are putting pressure on businesses and government agencies to deliver seamless service through the integration of self-serve devices, including the internet, mobile devices and multipurpose kiosks," Nuti added.
Self-checkouts may be in vogue with consumers today, but smartphone-enabled mobile credit card machines might appeal to shoppers in the future. According to Deloitte's Annual Holiday Survey, retailers may find smartphones are the way into consumers' hearts and wallets this year. The firm found that more than half of customers now own these types of mobile devices, and they use them in a variety of ways, such as checking prices (58 percent) and looking up product descriptions (50 percent).
Alison Paul, Deloitte's vice chairman, said that mobile capabilities are key for retailers this year, as greater participation in this burgeoning channel encourages shoppers to make decisions about their purchases while they're right there on the sales floor