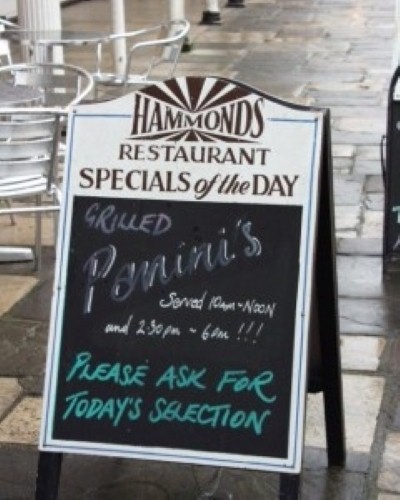 POS system developers are targeting local restaurants with new innovations that serve multiple purposes.
New POS systems target local restaurants
May 31, 2012
To meet the needs of tech-savvy consumers who are carrying cash less often in favor of payment cards, local restaurants are investing in new POS systems. Developers are continually rolling out new devices from wireless credit card machines to mobile devices such as smartphones and tablets that can complete transactions and perform other tasks.
The latest device - a card reader that attaches to smartphones and operates with a mobile application - targets local small restaurant owners who could benefit from an all-in-one system. The POS service is capable of conducting transactions and can also be used to take and send customers' orders, according to Venture Beat.
Moreover, the application has value-added services, such as timeclock and payroll processing functions - tracking employee work time and drafting work schedules - and analytics tools that can tackle customer data and help owners track the return on their investments, the source reports.
In fact, smartphone applications such as this were named the hottest technology trend in 2012 by more than one-quarter (26 percent) of chefs, according to the National Restaurant Association.
Multi-function tablet systems that can act as POS systems while simultaneously serving as food menus and wine lists were also ranked as one of the top tech trends this year by surveyed chefs. Local restaurants that have daily food and wine menus based on the ingredients available each day can benefit from using digital systems instead of paper menus that are more expensive to print.
Customers are also warming up to new technology, according to the National Restaurant Industry Forecast. Four in 10 customers said they would be likely to use a tablet, smartphone or another electronic ordering system and five in 10 said they would use the technology to make payments from the tablet.
The devices have not quite emerged on the scene, but restaurant owners could adopt early to increase efficiency and provide customers with better service that changes the way they think about local food establishments.