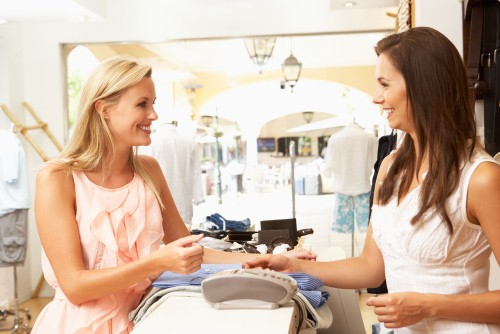 Some companies are investing in new retail technology so customers don't have to wait in long lines to checkout.
Customer satisfaction increases as checkout lines dwindle
November 30, 2012
Most customers hate waiting in long lines at stores' cash registers, yet this has so far been an unavoidable component of retail experiences. Enter mobile POS systems. While the mobile payments revolution has been touted as a game-changing solution for years, there is growing evidence that the remote transactions could actually become a normal part of shopping in the near future.
The widespread adoption of mobile devices is one contributing factor, as tech-savvy consumers are less patient than ever. A recent survey by NCR Corporation asked holiday travelers about their sentiments when it comes to waiting in lines, and found that 17 percent dislike queuing up so much that they would rather spend time with their in-laws, while 22 percent would prefer cleaning up after a big holiday meal.
Companies are picking up on this sentiment and have started deploying the retail technology needed to minimize the amount of time consumers have to wait in long lines. In one example, shorter queues and enhanced loyalty rewards were two key factors in the decision to implement mobile credit card processing systems at the KFC Yum! Center. Now, fans can pay for their concessions and gear by swiping their mobile phones, so transactions can be completed more efficiently.