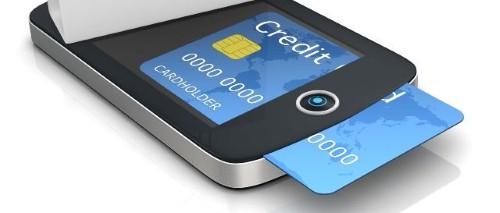 Mobile payments are expected to grow in 2013.
Mobile payment methods poised for 2013 takeover
December 31, 2012
Some members of the retail and restaurant industries might be tired of hearing about the upcoming mobile payment revolution and have already resigned themselves to continue using their stationary POS systems since adoption has been slow in coming. This might all change in 2013 thanks to advances that took place during 2012, which means store owners and restaurateurs may need to begin investigating cutting-edge credit card terminals sooner than expected.
Mobile credit card processing to grow
SmartDebit recently released its "Global Mobile Payment Methods 2012" report, which showed significant global movement with the new technology.
Chinese consumers used the payment innovation with greater frequency than other demographics, with 60 percent reporting they made at least one mobile transaction in the six months before the first quarter of 2012. Moreover, the study found that markets in Italy and the United States showed strong potential for progress, with the mobile payments industry expected to grow by three-digit figures in the next few years.
"Mobile payments is the next step in the evolution of consumer payments, with this report showing a rapidly growing trend worldwide. Reasoning behind the lack of traction of mobile payments in the UK could be down to a number of reasons, security being one of them," said a spokesperson from SmartDebit. "The same occurred with online banking, and after time and familiarity, consumers will become familiar with purchasing goods through their mobile."
Security concerns have contributed to the delayed entrance of mobile payments, but analysts suspect the overarching roadblock is a Catch-22 scenario, in which consumers won't adopt new transaction methods until retailers can facilitate them. On the other hand, businesses don't want to invest in new technology until the mass majority of customers will use it.
Vendors and consumers have a lot to gain
This might all change as businesses and buyers recognize the benefits of mobile payment methods. Companies that have already adopted wireless POS systems have found they can provide better customer service and capture more sales.
"We've already seen from this holiday season that well over 20 percent of sales are going to be from a mobile source, and that is expected to rise," Jim Anderson, CEO of Electronic Commerce International, told Mobile Payments Today. "For our small business merchants, getting a mobile payment system in your store front is going to be crucial to be able to continue to compete."
At the same time, shoppers can benefit from better in-store experiences that are characterized by shorter lines at cash registers and more personal attention from employees on the sales floor.