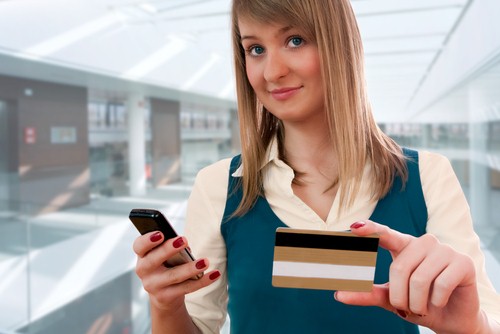 Mobile payment trends are expected to take off in 2013.
Mobile payments staged for breakout year, one small business at a time
January 9, 2013
Small business might not always be known for their cutting-edge innovations - in fact, small firms were some of the last to adopt credit card processing technology, as they clung to cash-based transactions. However, they are making up for lost time by quickly upgrading to mobile payment systems.
Small businesses upgrade to stay ahead of the curve
Embracing new payment methods is essential to future profitability, according to Small Business Trends. Retail technology is quickly changing and consumers are demanding faster solutions that save them money.
To sate this desire, some companies are investing in multichannel solutions that provide them with a way to complete online transactions for ecommerce sites, in-store purchases at brick-and-mortar stores and mobile payments via their smartphones. When all of these strategies are integrated, retailers can send customers mobile alerts about promotional deals that can be redeemed online or in stores.
Other independent firms have more simple goals - to replace their outdated technology and stay at the forefront of their markets. The Two If By Sea Cafe in Dartmouth, Nova Scotia, recently invested in a mobile POS system that serves as a cash register, takes customers' orders and streamlines bookkeeping, according to the Nova Scotia Business Journal.
"It was just convenient, easy and looks sharp," Zane Kelsall, co-founder of the cafe, told the source when explaining his decision to invest in new technology. Kelsall described his previous POS system as a cash register that acted more like a glorified calculator because it was not interoperable with his spreadsheets or software.
More payment innovations to come
It's unlikely that Two If By Sea will be alone in this decision for long, according to the findings from a recent Chetan Sharma Consulting study, which claimed 2013 is the year when mobile payments will finally gain the momentum needed to take the technology mainstream.
Chetan Sharma found that most industry analysts believe payment processing innovations will be the top mobile application in 2013, as financial institutions warm up to the new capabilities. In fact, the report suggests that bigger players will step in after startups like Square have gained consumer and enterprise interest. Survey participants predicted credit card giants, such as Visa, will dominate the mobile payment/commerce market in the coming year, while startups take a back seat and account for less than 10 percent of the space.