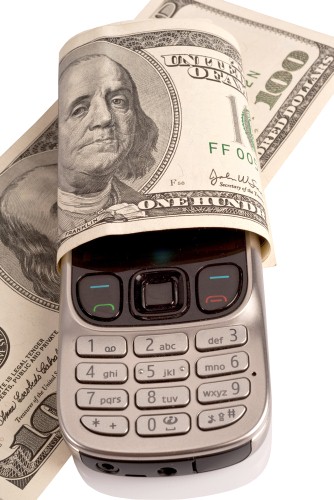 Mobile payments are cropping up in many retail environments.
Mobile POS systems cropping up across retail segments
December 18, 2012
The ubiquity of mobile devices has been driving trends in retail technology throughout 2012. Predictions made in January are now coming to light, as brands across merchant segments are putting more focus and money into their tech budgets to accommodate multichannel selling. Failing to do so could cost brands revenue and customer loyalty, as tech-savvy shoppers will turn to competitors if one company doesn't provide the types of experiences they want.
POS systems are at the center of change
"As we talk to retailers about their technology plans it is refreshing to see the shift as they realize that to succeed they need to think about the point-of-sale differently," said principal of Boston Retail Partners Ken Morris.
Morris goes on to explain that POS systems do not necessarily mean traditional cash registers at checkout stations anymore. Rather, they can be credit card readers attached to mobile devices, payment gateways on websites or shoppers' own smartphones.
Because mobile payments systems are still evolving, developers have introduced a number of platforms that have proven beneficial across many retail segments, such as grocery stores, food service establishments, specialty shops and general merchandisers, reports Marcia Crosland, director of the Customer Experience Consulting team for NCR Global Consulting Group, in an article for Mobile Payments Today.
Clothing stores, auto shops and restaurants all take to mobile
In order to establish themselves as industry leaders who are on the cutting edge, more companies are deploying mobile credit card machines that suit their transaction processes and make customers' shopping experiences more enjoyable.
Luxury clothing retailer Barneys New York recently invested in new POS systems that allow sales associates to help customers directly from the sales floor, reports RIS News.
"Instead of customers standing across from associates at the cash wrap, they now can stand next to each other and progress through the transaction together," said Artie Byrne, the director of financial and store systems at Barneys New York. "The greater level of interaction gives us an opportunity to offer other items or services that are a good fit."
Auto service retailer Pep Boys rolled out a similar solution, with which employees can process credit and debit cards no matter where they are, or which tender is most convenient for clients. This can improve customer satisfaction, while also bolstering cash flow for independent contractors and franchises. Electronic payments made on the spot can hit bank accounts sooner than cash deposits and reduce the number of invoices left lingering in accounts receivable.