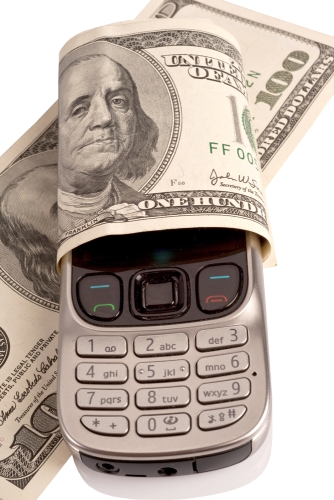 Mobile payments systems are expected to advance the retail environment.
Tomorrow's POS systems about experience, not transaction
January 30, 2013
It's not an overstatement to say that the retail landscape is on the verge of major changes, according to Forbes. Given advances in mobile technology, companies are working to keep up with customers' evolving expectations for buying experiences.?
At the heart of the adaption is the traditional point-of-sale terminal, the source adds. Cashier stations that were developed for traditional brick-and-mortar businesses are focused on transactions, whereas today's shoppers are more concerned with experiences. As such, companies are being challenged to switch the way they think about POS systems. Rather than point-of-sale terminals, they must become point-of-service stations, Forbes notes.
Retail spending expected to increase
If retailers can adapt their approaches to reflect these trends, there is much they stand to gain. A recently released report by the National Retail Federation (NRF) revealed that consumer spending in retail environments is expected to increase 3.4 percent in 2013.
This projection was adjusted from the NRF's original figure of 4.2 percent, given economic concerns preceding the fiscal cliff deals and following the expiration of the payroll tax break.
"Consumers have in the past shown a resiliency in the face of uncertainty, and we expect those impacted to adjust to smaller budgets by trading down or simply cutting back on certain items," said NRF Chief Economist Jack Kleinhenz. "Overall we foresee some improvements in the second half of the year should the outlook for job creation and income growth improve."
Stores already becoming more mobile
To improve the customer experience and improve conversion rates, some retail brands have already made significant strides toward enhanced services. Clothing stores and quick-service restaurants have been ahead of the curve, swapping out their stationary cash registers for portable credit card machines.
This transition allows employees to walk the sales floor, interacting with customers on a personal level rather than being blocked off by a counter.
"Understanding ? the human connection - is at the heart of the customer experience is key to building customer loyalty and advocacy in today's socially-connected and ever-evolving world," said Sharon Daniels, CEO of AchieveGlobal.
Daniels explains that building relationships with customers is a much more sustainable strategy to earn customer satisfaction and loyalty. Offering rewards such as discounts and promotional prices might get shoppers in the door, but it won't keep them from going to competitors that offer better deals.