What You Need to Know About Backhoe Leasing
Whether you need an extra backhoe for a big project or want to add one to your fleet for an entire season, backhoe leasing is an excellent way to add serious productivity without breaking the bank. While it may run you $1800 per month or more, backhoe leasing can save you quite a bit of money when compared to spending $40,000 or more on a new backhoe.
Why lease a backhoe loader?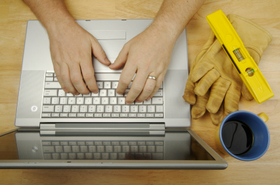 When it comes to such a costly piece of equipment, there are several reasons to lease instead of buy:
Temporary use for short-term projects.
Temporary to long-term use for specialty projects.
Lower monthly payments compared to buying brand-new.
Test out new equipment before buying.
Stay up-to-date with technological advancements in the construction industry.
Backhoe dealers versus equipment leasing companies
There are two different routes you can take to lease a backhoe:
1. Backhoe dealers. Many construction equipment dealers offer either captive leasing programs, run by the manufacturers, or their own financing programs. Working with a local backhoe dealer is more personal and direct - dealers know that one backhoe lease can turn into an ongoing relationship as your construction equipment needs evolve over the years. Dealer leases will be calculated based on the cost of equipment, factoring in a down payment, lease rate, payment frequency, and lease term.
2. Equipment leasing company. The other approach to backhoe leasing is to turn to an equipment leasing company that provides financing for a wide range of equipment. These financing companies generally don't have equipment in inventory. Instead, you'll have to find the backhoe that's right for your needs first, then turn to the lease provider for the financing. An equipment leasing company may charge short-term rates at $300 per day, up to $1800 per month.
Major leasing companies may be able to give you a better deal on a backhoe lease than an independent dealer, but that's not always the case, so it make sense to compare both types before making a leasing decision. Independent dealers, including John Deere, often offer lease-to-own clauses to provide the potential for full ownership of equipment at the end of the lease term.
Backhoe leasing considerations
Even if you're only leasing a backhoe for a short period of time, it's still important to get one that meets all your requirements. As with many types of construction equipment, the work you want to do will determine the specs your backhoe loader needs.
Hands-down, the three most important specs to look for are:
Dump height: Dump height is important if you'll be loading large dump trucks.
Lift capacity: Capacity matters on both ends - the combination of the material you're working with and the size of the bucket will determine what capacity you need.
Dig depth: Dig depth, how deep the backhoe arm can dig, is critical for trenching and foundation work.
Don't forget to consider the physical size of the loader as part of your backhoe leasing decision. If you're going to be working in crowded conditions - busy construction sites or suburban backyards, for example - it can be difficult to maneuver a backhoe loader around to switch from one tool to the other. In those types of environments, a compact backhoe might be the best choice.
Or, you might want to forgo backhoe leasing in favor of leasing both a mini excavator and a skid steer loader.
You can make a smart decision in a backhoe lease by asking any dealer the following questions before signing on the dotted line:
What is your understanding of my specific industry?
Are there any hidden costs that may be added onto the lease agreement?
What will happen if I want to change the lease terms or terminate early?
What is my responsibility for damaged equipment?
Do I have any equipment obligations during the lease, including maintenance, taxes, and insurance?
Can I upgrade the equipment at any time in the lease?
Will I owe money at the end of the lease?
Do I have a lease-to-own option?
How do I return the equipment at the end of the lease?
When you're ready to start talking to sources of backhoe leases, BuyerZone can connect you to both equipment leasing companies and backhoe loader dealers - no charge, and no obligation. Fill out our simple backhoe price request form and we'll put you in touch with local dealers.
Ready to Compare Backhoe Loaders Price Quotes?