PEOs Tap into Additional HR Benefits
Human resource management involves a lot more than paying employees on time and tracking vacation days. But lack of time often means this Pandora's box of compliance regulations and benefits-related issues gets ignored until a crisis; disgruntled employees, a workplace injury, or a government fine arises.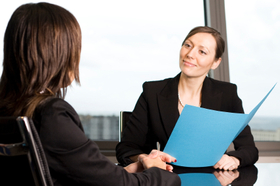 Using a professional employer organization (PEO) can be one way to address these issues and save you money at the same time. The cost of a PEO will be determined by:
The number of employees you need
The benefits you want to offer
How much of the administration you want them to perform
Be a member of a larger pool
Big box retail stores are able to offer the same goods and services as a traditional retailer but at significant savings because they purchase huge amounts of an item. By buying in bulk the cost per item goes down and so does the cost to the customer. By working via a PEO, a small business owner can take advantage of bulk buying by the larger entity. Not only will the employer save money on certain benefits but he is able to offer the employees benefits that are associated with large corporations.
Worker's Comp Insurance - Small employers wind up paying a fortune for Worker's Comp. However, by being a member of a much, much larger group, the employer enjoys the same low rate as a large corporation.
Employee Benefits - Small business owners can rarely offer health insurance to their employees that include dental and vision. Plus the small business plans can be extremely expensive on a cost-per-employee basis. By hiring a PEO the business owner can offer good, affordable coverage to all.
Savings on state and Federal Unemployment Insurance - The larger the company and less percentage of layoffs the smaller the insurance payments the employer is required to make. Being a member of a larger group will mean lower costs.
HR Expertise - the PEO will have a staff of experts on any subject relating to the HR function. A small business owner will not have to go outside the company to hire expensive consultants for related issues.
Working with a PEO does not free your company from all HR-related liabilities.
As an off-site employer, an employee leasing firm cannot legally assume all the liabilities related to employees -- even if a contract states it. Since your business directs the work activity of the employees, your company can still be on the hook for any legal action.
But many companies find that offering such big company benefits is necessary to be competitive when recruiting.
It's important to thoroughly investigate a PEO before signing up. Beyond the cost, which can range from 2% to 6% of payroll, you'll want to make sure they are financially stable and offer the level of service you want.
Companies should be able to provide proof that they pay their providers and that they can comfortably handle your payroll. Also, get details on the providers. Find out from current clients about their satisfaction with the service. Also, it's worth asking how often they switch service providers.
Finally, if full service is what you want, make sure the expertise is there. Look for a firm that's familiar with the issues related to your industry. The PEO should be able to supply you with resumes of their HR experts and tell you how easy it is to reach them.
Oddly enough, one way to keep your employees happy may be to fire them and have them work for an employee leasing firm.
Quick tips
Read the fine print. Clients are not protected by all employee leasing firms from PEO actions. Make sure you won't be held responsible for mistakes by reviewing any contract, such as payroll tax miscalculations, made by the PEO.


Be patient. Working with a PEO can be a bit challenging for the first few months as your business may be required to change its practices.


Pay the piper. You'll want to work with a firm that minimizes their float when you need to transfer funds for payroll or insurance premiums.
Ready to Compare HR Outsourcing Price Quotes?