Planning for Business Growth with Efficient Payroll
Large Business Payroll Guide
As a business grows, there comes a point when owners need to make a decision about payroll. Planning for business growth is easy in early stages when payroll needs stay simplistic (and easy on the budget), but as employee numbers start to grow, outside payroll services may prove a wiser choice. If your company is entering that danger zone where once-minimalistic payroll services have started to sprout into complex systems with legal mazes and time-intensive tasks, think about making a change. Here are a few reasons to consider outsourcing payroll now before your company grows too large to easily manage in-house.
Automatic Scalability. Vendors understand that their clients are often in dynamic growth phases where the number of employees or the number of payroll options is rapidly increasing. Fortunately, when it comes to processing, data management, and software architecture, outside payroll services are designed to handle systems of every size. No matter how fast you grow or how suddenly you make changes to your payroll strategy, outsourced services can keep up with your needs.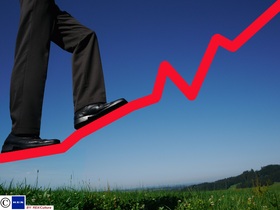 Time Savings Now Rather Than Later. Vendors will happily take your payroll information and set up a software system to process payroll swiftly and easily. Taking the time to set up cloud services and similar programs now rather than when your in-house payroll grows unwieldy can save a lot of time. You do not need to worry about dismantling an entire department if you move over to vendor services early enough. You can also confirm that company accounting programs will work well with the vendor, saving future time in training and accounting alterations.
Accuracy For Complex Systems. Payroll accuracy is a weak spot for every growing business. As employees start to pile up and retirement or benefit plans become a necessity, companies are exposed to a vast array of new state and federal regulations to follow. These are often too confusing to simply dive into. Fortunately, with the cloud services, required fields, and outsourced data management of outside payroll services, following these regulations is much easier when using a vendor. After all, vendors specialize in understanding and meeting the latest legal requirements so business leaders can focus on other things.
Multiple Payment Options. Moving to an outside vendor can also expand your payroll options. It can make it easier to offer direct deposits, for example, or to offer employees a selection of methods for payment based on personal preferences. Vendors can also make it much easier to offer company retirement plans or other benefit plans that you may not have been able to manage before.
Data Reporting. Vendors can give you an overview of your payroll through frequent data reports. When planning for business growth, these reports can show key trends in the way employees behave, how your current compensation system works, and what needs to evolve to meet future needs.
Ready to Compare Payroll Services Price Quotes?