Why Switching Payroll Services Is Worth the Effort
Large Business Payroll Guide
With a long list of employees to manage, it can be tempting to pick a payroll solution and stick with it no matter what. Switching to an entirely new service may sound like a nightmare at first, but you should remember the flexible nature of outsourced services. Thanks to data management and cloud technology, switching payroll services is easier than ever before. The process can be fluid and effective, thanks to a variety of options.
What are the benefits of switching?
Savings. If you have stayed with a payroll service for several years as your company has grown, it may be time to check out current packages to see if their price quotes can compare to your current services. In these competitive days, vendors may be able to offer very similar services for better rates or lower annual fees.
According to an article in the Houston Chronicle, "Payroll companies generally charge a basic package fee. Fees may range from as small as $25 to as high as $200 per month at publication date. This cost typically includes paycheck processing, online access for employers and employees, direct deposit and basic tax filing. To determine your cost, the company examines your pay frequency, number of employees, your state of residence and the complexity of your payroll tax computations. Small businesses with a maximum of 10 employees usually pay more than bigger companies per employee because the payroll company offers discounts to larger companies."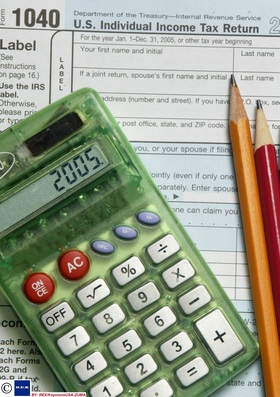 However, like any other industry, outsourced payroll services are highly competitive. Just because someone says they are the biggest, they may not necessarily be the best. Some smaller companies really want your business so badly they are willing to give more considerations. Also, if you do not have a huge number of employees, you may be treated more like a big fish in a small pond with a smaller provider.
Customization. From turnaround and reports to retirement plans and stock options, today's payroll services offer lots of customization. It may be worthwhile to switch to a new company to take advantage of some of these flexible options. Of course, integration with your accounting software and customer service remains important factors, but if you can find a vendor to meet your unique needs in more effective ways, it may be time to switch.
Data Security. Modern payroll services offer a host of security options. You may want to increase your financial security by moving to a provider that offers better security, troubleshooting, accident prevention, and liability terms.
Additional services. You may have out-grown your current service either in number of employees or the features your present service offers. Many providers now offer 1099 Form processing, new hire reports, payroll tax filings, automatic W-2 generation, and a combination of paper checks as well as direct deposit.
Your transition can be seamless
New Offerings. Today's payroll vendors are more than happy to take care of the details in payroll switching for larger companies. As part of their packages, they contact your current service, acquire the necessary data, and transport it to their system to meet your primary needs. This can free up much-needed resources during the cancellation process.
Cloud Services. If you have not yet invested in the cloud, now is the time. Your new vendor can upload your payroll/employee data into the cloud and then distribute the data to any system required. Automatic data population will help ensure the transition is not only speedy but accurate. If your current provider uses cloud services, the transition may be even easier.
More Vendors. In addition to making payroll information easier to manage, cloud technology has also encouraged many new companies to enter the market. These companies tend to be smaller, more nimble, and more able to swiftly start new payroll services within a brief time frame.
Why bother switching at all?
Even if you are content with your current payroll company, the easy transition means that you could access some of the latest modern payroll benefits without difficulty or expense. With so many potential benefits and the aid of modern technology, you have plenty of reasons to explore new payroll solutions. Start looking at vendors to get an idea of today's fast-moving, customer-friendly market!
Ready to Compare Payroll Services Price Quotes?