Payroll Interface Tools for the Busy Growing Business
Large Business Payroll Guide
Understanding the Interface
Are you considering switching over to a vendor service for your payroll management? If you have been using in-house payroll solutions since you first started your company, the world of outsourced payroll may be a little unfamiliar. Fortunately, vendors work hard to ensure that employees have easy-to-use tools at hand. Here are several of the common payroll interface tools you can expect.
Employee Tools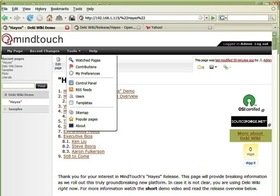 Record and Request Tools: Record tools provide a basic interface for employees to log in and record their timesheets. Through cloud services, these record tools tend to be easier to use than the more complex, unwieldy in-house software that employees may have previously used. Easy weekly schedules and hour inputs make entering times a swift process. Request tools, often included in the same feature, allow employees to request overtime and similar special timesheet records.
Imports: The import tool allows employees to upload a large amount of employee or accounting data all at once. In robust systems, fields are automatically populated with the correct information, making the import function both highly effective and very quick to use. However, business software and vendor solutions must be fully in sync for the import feature to work properly.
Single Sign-In Options: For payroll workers who enter data directly from your business, payroll systems can grow difficult to manage. Single sign-in options through cloud services allow employees to sign in to the system from any computer and immediately access all aspects of payroll, from basic compensation to bonuses, timesheet confirmation, taxes, and other services, without needing to switch between programs.
Manager and Control Tools
Reminders and Warnings: Managers can use reminder and warning tools to tell employees that timesheets have not yet been filled. However, in an automated role these features become even more important. When dealing with more complex payroll, tax, and benefit information, warnings will pop up when employees have not filled in key blanks or required data. Other warnings will open when information does not match previously recorded details (like amounts or addresses). This helps ensure accuracy when first setting up the system.
Employee Search: The employee search tool is a frequent addition to modern interface. These payroll interface tools allow managers to search for a specific employee and all related information simply by typing in their name or work code. This makes hunting down necessary details a quick and painless process.
Remote Processing or Printing Actions: With a few clicks, these tools will allow managers to immediately process compensation and send out direct deposits with banking information already saved into the system. Printing, on the other hand, allows managers to have them mailed in for physical delivery.
Check Management: Managers can also draw up reports on what checks have been sent out, which have been cashed, and which have been properly canceled. Leaders and owners can order cancellations if necessary or make other check adjustments as needed, all from a single portal.
Ready to Compare Payroll Services Price Quotes?