Booths and Shacks Introduction
Booths and shacks are small modular buildings that are available "off the shelf" - already assembled and ready to use. They can also be taken apart or removed in an instant. You simply select the structure you want, request any add-ons or amenities, and a delivery truck will bring it directly to your desired location.
Booths and shacks are used in the security industry to protect guards and other personnel at power plants, manufacturing plants, and government and military sites. They can be mounted at the top of a hill as an observation point for sensitive locations such as prisons or weather stations, or used as tollbooths, ticket-taking locations, and parking lot entrances.
Booths and shacks features
Most booths and shacks range in size from 3' x 4' to 8' x 16' and share many of the same basic features: welded aluminum construction, full 360º visibility, double-sliding windows and doors, and electrical outlets and lighting. Many vendors will provide optional add-ons such as running water, portable toilets, cash drawers, and workstations for surveillance systems and PCs. You can also customize the color of the exterior and the material used for the interior of your structure.
For heavily secured areas such as military bases and government offices, you can use bullet resistant materials for windows, doors, and even the heating, ventilation, and air conditioning (HVAC) system. You can also soundproof your booth or shack for areas with a lot of noise, and request explosion-proof electrical outlets for maximum protection.
You should specify if you need a booth or shack for exterior use since not all structures are suitable for all climates and weather conditions. Since many booths and shacks are located outdoors, they are constructed with rust-proof and weather-resistant materials.The walls are typically welded rather than fastened to create structures that aren't prone to rusting or cracking.
The wall panels can be padded with extra insulation for severe shifts in temperature. Safety glass is used for the windows and some doors and can be tinted, insulated, or laminated to offer various levels of protection. You can also customize the roof to your liking by choosing from different sizes and special designs or extra insulation.
The electricity used in booths and shacks feature a circuit breaker box, fluorescent lighting, and amp switches that are up to code with UL (Underwriters Laboratories) standards. Electrical loads are typically 30 amps which should provide plenty of power for HVAC, lighting, and outlets. However, if you have heavier electrical requirements, you can request 40 or 50 amps for your booth or shack.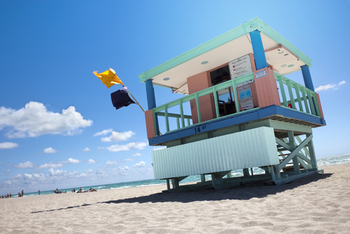 Different types of booths and shacks
Here are some more popular uses of booths and shacks:
Guard booths allow you to check IDs and control access to sensitive areas.


Toll booths collect government fees for national and local highways


Parking booths collect fees from people that park at sporting events, concerts, and even business parking lots


Shacks shelter people from high decibel levels and extreme temperatures. This is useful at noisy industrial, construction, and military sites.


Gate houses protect residents in gated communities or apartment buildings, requiring guests to sign in or to collect fees for parking


Indoor smoking shelters use fans to bring in fresh air remove smoke, reducing exposure to secondhand smoke. External smoking shelters provide smokers with shelter from the elements.


Observation towers provide important viewing spots for correction facilities or fire observers


Stadium press boxes provide a clear view of sporting events plus specialized lighting and electrical equipment for media, announcers, and statisticians


Ticket booths take tickets from spectators to sporting events and concerts
Shipping and Installation
Barring any customization options such as color and materials, booths and shacks are typically ready to use as soon as they're delivered. Booths and shacks can be shipped on wooden blocks for easy movement with forklifts, or with lifting rings if you wish to use a crane. Once you select the structure that you want for your business, a vendor can ship it to you within four to six weeks.
Booths and shacks purchasing checklist:
How sensitive are my needs for exterior or interior security?
Will I require bulletproof structures and windows?
Will people drive or walk up to the booth?
Where will my booth or shack be located?
Is the appearance of my booth or shack important?
How much money do I have to spend on a booth or shack?
Is it equipped with an HVAC system or do I need to option that separately?
Will you be using a PC, Internet service, or a surveillance system in your booth or shack?
Will you need running water or a toilet as part of the amenities?
Booths and Shacks Pricing
Pricing for booths and shacks depend on the size of the structure and the number of additional options you require. In general, you will pay amounts similar to modular building prices that run about $35 to $200 per square foot. With these pre-fabricated structures, you can save up to 25% versus traditional construction methods. Expect to pay several hundred to several thousand dollars extra for additional features and customization options.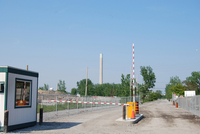 Regardless of the type of booth or shack you purchase, make sure the vendor offers a solid warranty that ensures the integrity of the structure and that all electrical components are tested and fully functional.
Buying tips
Looking good will cost you. If you wish to save money on your booth or shack, keep in mind where it will be located and who will see it. If it's up front where the public will pass it by and foot and car traffic is heavy, you might want a presentable, professional-looking design. If only a select few will view it, such as delivery or freight personnel, you can cut costs on customizing the look.
Consider leasing for the short-term. If you only need a booth or shack for temporary use - such as a ticket booth for a weekend carnival - there's no sense in plunking down a lot of money to own the structure.
Get permits. Some local governments may require permits for placing a booth in certain areas. Make sure you have all appropriate documentation in place before finalizing any plans.
Basic ergonomics. If occupants of your booth or shack will be sitting in one spot for hours at a time, make sure you make the environment comfortable for them, including enough space to stretch out every so often.
View options. Always request detailed photos, floor plans, and even blueprints from your vendor to review which booth or shack is right for you. If you require customized aesthetics, like exterior color, make sure they present a palate of available colors.
Ready to Compare Booths and Shacks - INACTIVE Price Quotes?