Asset Protection Options During Renovations and Remodels
If you're doing a remodeling project and are running into problems like your cluttered possessions are making it impossible to move in your own house or office, don't stress over it. There's an easy solution: renovation storage. It's so easy to get into a remodeling project, thinking it won't be that big of a deal, only to see it turn into a major home renovation. When projects grow like that, you end up with a lot of stuff that simply has no place to go while you're working on your project.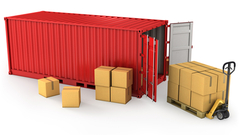 If your remodeling project is turning out larger than you expected, as so many do, you might end up asking yourself what you are going to do with all your stuff. After all, you can't safely keep tripping over boxes and buckets in the hallway and you can't use furniture that's buried under boxes. Renovation storage solutions provide an answer to the question of where to put all that stuff, whether your needs are long-term or for a shorter period of time.
Short-term storage
As a short-term solution, portable storage containers provides a convenient way to load your things in a lockable wood and fiberglass container while renovating your home. This temporary storage option lets you keep your things close to home, but securely and neatly out of the way.
Steel storage containers, as short as six feet in length and as long as 54 feet, also provide a handy place to put your possessions on a short-term basis. When shopping around for the right storage solution, discuss your needs with the sales rep at the storage facility, asking about climate control to keep furniture clean or ventilation needs for gasoline-operated tools. Also be sure you know your city's zoning laws before placing one of these units, if improperly located, you might end up with a citation or fine.
What to budget for: Great for short-term storage or moving, portable storage containers can be found for a total of $400 for two weeks of use. This includes the service fee as well as fees for pick-up and drop-off ($100 each way). Larger storage containers (i.e. shipping containers) will also incur a delivery and pick-up fee of around $100 each way, and tend to run between $75 and $150 per month for a 10' x 8' x 8.5' unit.
Long-term storage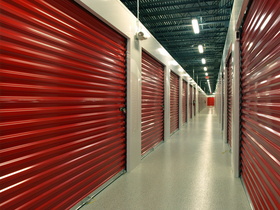 While portable storage containers can be a good short-term storage option, they work equally well as a long-term storage solution, because the company will pick up the loaded portable storage containers and take them to a secure facility for storage until you are ready to bring your things home. That means your neighbors won't be complaining about the storage container sitting in the yard and you can easily accommodate your city's zoning laws.
In addition to long-term remodeling projects, you might find you need your renovation storage container a bit longer to store things you just don't have room for in your garage or home. Storage containers create a handy way to store seasonal things such as lawn mowers, gardening tools, lawn furniture, and sport vehicles such as boats, snowmobiles, and motorcycles.
What to budget for: Costs will vary widely depending on your location and availability. In general, plan on paying around $200 per month for a mini storage container (8-foot) and anywhere from $100 to $125 for drop-off and pick up - both ways - for a total of $200 to $250. By some estimates, a standard storage container (16 feet) can run as much as $2,600, including pick-up, drop-off and one month of storage. So unless you need that size for a specific purpose, a larger storage container, like those used in shipping, may end up being more cost effective. For example, a 40' x 8' x 8.5' container can be rented for $200 to $300 a month (plus delivery and pick-up).
Ready to Compare Storage Containers Price Quotes?