Seven Characteristics Every Pay Per Click Company Should Have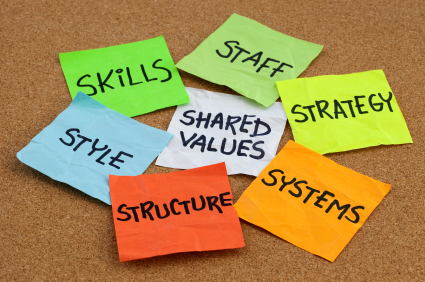 In the world of PPC, or pay per click, Internet advertising, it comes down to a game of numbers. A business can use this method of advertising to pay a website every time that an ad is clicked, redirecting a customer to their own website to make a purchase. For online business owners that may not have experience in this arena of Internet marketing, hiring a pay per click company could provide you with a clear-cut strategy to increase traffic and boost conversions on your website or blog.
If you do a quick Google search, you'll soon realize that a large number of businesses offer their services as a pay per click company to manage your online advertising campaign. To ensure that you choose the right PPC service that will generate real results, use these guidelines to weed out the good from the bad.
7 Features of an Effective Pay Per Click Company
1. A proven track record. Any PPC company should be more than happy to provide you with customer reviews and references, as well as specific case studies with precise data from clients that have seen results. Since pay per click advertising works based on numbers, a PPC company must be able to show you numbers-driven results before you agree to their service.
2. Flexible payment structure. Each PPC consultant service will set up their payment structure in a different way. Some companies may request payment up front, while others will bill on a monthly basis. Make sure to choose the pay per click company with the payment structure that best meets your business's needs.
3. Accurate, consistent reporting. A PPC company must be willing to provide you as the client with regular reports of the traffic generated from each monthly advertising campaign. A PPC campaign may be simple or complex, depending upon the number of websites and keywords that you are trying to target. A more complex campaign will require even more detailed reports to keep you abreast of your campaign's progress.
4. Individualized support. When working with a larger pay per click company, make sure that you will be connected directly with the PPC analyst that manages your account. This will provide you with the opportunity to ask questions as they arise to the person who oversees your campaign.
5. Ongoing account management. Don't make mistake of hiring a PPC company that will charge you a fee to set up your account but won't continue to manage it after the campaign is in place!
6. Experienced in Google Analytics. A reputable PPC company must be able to prove their experience with Google Analytics to demonstrate their ability to manage the metrics of your monthly advertising campaign.
7. Google Certified. Last but not least, a PPC service that is Google Certified will have the backing from a globally recognized program that will validate their knowledge in using Google AdWords for a pay per click campaign.
Although a pay per click company may boast excellent conversion rates that exceed the Google standard, it's important that a service meets the above criteria so that you can rest assured that your business's advertising campaign is in good hands. A PPC campaign that isn't managed well could cost a company hundreds or thousands of dollars a month without any tangible results.
Ready to Compare Online Marketing Services Price Quotes?