Internet Marketing Introduction
Internet marketing services helps you leverage the Web to bring customers to your company's web site. Using a combination of online advertising and search engine optimization techniques, an internet marketing services company can get you ranked higher in popular search engines, optimize your site content for specific keywords and phrases, and build links on other web sites that direct customers to your business' site.
Many Internet marketing services companies can provide an array of opportunities to help you promote your products and services. You can typically choose individual options or a full-service offering, depending on your marketing budget and the amount of traffic your web site can handle.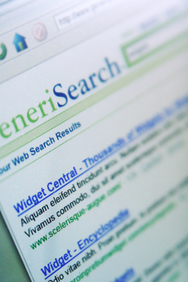 Here are some of the main types of services available:
On page SEO
Make the most of natural search techniques by optimizing keywords on your web site's main pages. With SEO (search engine optimization), you can create a customizable and helpful solution to the business to improve search rankings. Internet marketing services use mathematical formulas and "spiders" to figure out what your business does and where you should be positioned when people run a query through an online search engine.
Optimization techniques for SEO may include several references to specific keywords, words used in the title tag and throughout the page, and how to write the openings to articles and description pages.
Pay Per Click Marketing
Pay per click marketing provides quick and instant traffic to your website and is a helpful solution if you are on a limited budget. It can help register your site through top search engines. Pay per click marketing determines the order in which your online advertisement for your website will appear through a bidding process - the amount businesses are willing to pay to get their ad for a particular search term at the top of the list.
Services that provide pay per click marketing can offer automated bid management, analysis and reporting, and determine your budget for how high you can bid in order to work within your gross margins. It is a popular method of online marketing since it is a targeted campaign and your ad will show up only when someone searches for items or services similar to yours. You can also fully track the results. Problems with click fraud and highly competitive search terms are some of the deterrents to pay per click marketing.
Presell (hosted) pages
Presell pages are web pages hosted on another site that offers your products or services and links back to your main site for the purchase. This is a popular choice for affiliate web sites - sites that agree to have a link to your website which pays them a nominal commission when someone clicks on it. Internet marketing service sellers will find the websites that best associate with your business to provide the best sources for presell pages.
Presell pages along with elements of SEO can produce hosted marketing pages for your business. Hosted marketing pages optimize your keywords, load links pointing back to your website for even better search engine position, and embed links to encourage clickthroughs - the process of "clicking through" areas of your web site to gain information or make a purchase.
SEO content writing
You can hire professional copywriters to write or rewrite your website's content around optimized keywords. The intent is to convert visitors and "clicks" to eventual sales. Content that is both well written and optimized can you're your site rank well with search engines.
If you don't have writers and web development experts in house, an Internet marketing service can produce 300 to 500 word documents for your web site. This content can be optimized for natural search using specific keywords throughout the content of the article, header text, titles, Meta tags, and even images.
Link building and development
Internet marketing services can create inbound links that direct customers to your web site. These inbound links may come from online newsletters, online directories, and search engines. Link development works with other websites relevant to your business that will link to your company's home page.
Over time, you can increase the number of links and determine the quality of the sources that include the links that will bring people to your website. As the links to your site become more popular, you begin to see better positioning in the search engines resulting in more people that will frequent your site.
Web directory listings
Unlike natural search techniques, which are based on site popularity, keyword competition, and intricate mathematical formulas, editors and managers review web directories to manually place businesses into a searchable online format. Businesses can be listed by subject category or location and referenced by relevance to individual search requests.
Web directory listings are helpful because the content needs to be reviewed before it can be listed to verify legitimacy and topic relevance. Promotional partners may be able to find you through a web directory to strike potential deals. Search engines also tend to give companies listed in web directories higher priority in natural search queries, which can be an added benefit.
Reporting
Internet marketing services companies can run and manage various reports for your site to find the best keywords to promote your business, which sites appear in the top 10 for a particular keyword or phrase, and what your direct competition is for certain search terms. These reports can also indicate links to internal pages and backlink and forward link analysis showing how customers are finding your site and the success of outside sides that you link to.
Internet marketing services checklist
Will I use both natural search and paid search techniques?
Do I have employees in-house that can work on optimizing web site content?
How do I know if my current messaging is effective?
How much can I afford to budget for bidding on a particular keyword?
Do I need software to manage my pay per click marketing solution or will my Internet marketing services seller do it for me and report the results?
What can an Internet marketing services company do to help me draw in more business for less money?
Can an Internet marketing services company show me proof detailing previous successes?
How can I optimize my web pages without sacrificing content quality?
Is there a way to avoid getting charged for fake clicks?
Internet Marketing Services Pricing
You can find a full service Internet marketing services company that will provide consultations, keyword analysis of 5-10 pages, written ad copy, SEO, directory submissions, and full reporting for $1,000 to $2,000 per month.
However, you may not require a company to do everything for you. To get started with pay per click marketing with one of the major search engines, there may be a setup fee as little as $10 but many sellers will waive that charge.
Depending on the return on investment you would like through pay per click, you can use bidding or a fixed pricing method. Most search engines provide an initial deposit on file of $25 to $50 and bidding can start as low as one cent to as much as $100 per click depending on how "competitive" the term is.
An Internet marketing services company can charge several thousands of dollars per month to handle all facets of your pay per click marketing campaign: Bid management, conversion checking, reporting, and 24X7X365 support staff. You may also purchase software to manage your bids.
Licensed solutions cost $75 to $600 and depend on the number of keywords you need to manage and how comprehensive the software package is. You can also lease software for $75 to $600 per month. ASP services - software hosted on the manufacturers servers -start at $50.
For on page SEO, expect to pay $100-$150 for an hour of consultation with an Internet marketing services company or as much as $800 for a few hours, mockups of your home page, and analysis reports. Fixed pricing options of $5,000 to $15,000 exist for 3 to 6 months of service.
Additional costs:
Presell pages can run $50 to $500 per month depending on the number of links and popularity of the site.
To obtain services for positioning in top search engine rankings, you'll pay $400 to $1500.
Professional content writers for SEO will cost a few hundred dollars per page.
It will cost you $1,000 to $2,000 per year to get listed in 10 to 50 different online directories.
Internet Marketing Services Buying Tips
Avoid click fraud. Click fraud is when people or automated software programs purposely select your pay per click links to drive revenue for an affiliate or pay per click management program. Rival companies may even hire people to click on your links with no intention of buying anything just to cost you valuable marketing dollars. Businesses lose thousands of dollars every year because of click fraud.
Find out what tools your Internet marketing services company offers such as blocking your ads from appearing in foreign countries. If your seller can find the source of the fraud, they may be able to get money refunded for fraudulent activity.
Stiff competition. Every business wants that one killer keyword that will drive traffic to their websites. But if a keyword is too competitive, meaning thousands or millions of businesses are leveraging it, you may find your business buried on search engines.
You will also pay a significant amount of money to jump ahead of your competitors for a strong keyword. Look for keywords that mean the same thing and will still bring traffic to your site, but are used by far fewer companies and can cost less to bid on.
Don't want to over-optimize. Excessive use of certain keywords, or using it when it doesn't make sense to, can be viewed as spamming.
Let someone shop for you. If you aren't quite sure which Internet marketing services seller to use, licensed brokers may be able to find you a seller that best fits your needs at a discount.
Ready to Compare Online Marketing Services Price Quotes?