FP T-1000 Postage Meter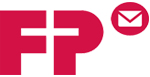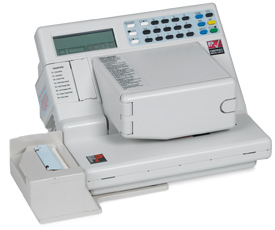 FP Mailing Solutions is proud to present the FP T-1000 Postage Meter System. Simplify your office mailings with the FP T-1000 Postage Meter System. By combining superior electronics with thermal printing, the FP T-1000 provides a new standard in features and ease of use for smaller mailers.
Semi-Automatic Feeding
This convenient feature allows you to maximize your time and increase your productivity.
No more smearing or messy ink to rub off:
Using the T-1000 ensures every piece of mail you send creates a positive impression. As the first meter to use thermal printing, the T-1000 provides consistently clean and clear images.
Put your advertising message on each letter:
At the push of just one button, every letter you send can have your company name, product name, or promotional message. Store up to six customized images using the T-1000 advanced digital memory feature.
Reload postage quickly and easily:
It takes less than one minute to reload postage on the T-1000. The entire resetting process runs automatically through the built-in, self-dialing modem.
More FP Mailing Solutions Postage Meters Information
SPECS
FP T-1000 Postage Meter System
Features
Digital
Automatic Daily Date-set
Memory Holds Up To 6 Optional Meter Ads
9 Departmental Accounts
Teleset™ Meter Resetting
Available Options
Interfaced Scale (automatically sets the postage rate on the meter)
Sealing Unit (automatically seals envelope when postage is applied)
Letter Catch Tray
Dimensions
10 1/4" W x 10" D x 6 3/4"
Meter Weight
11.7 lbs.
Ready to Compare Postage Meters Price Quotes?