Why Direct Mail Promotions Still Win Customers' Attention
In today's world of e-commerce, and social media advertising, it's surprising to learn that direct mail promotions are still a profitable marketing solution. Businesses spent nearly $45 billion on direct mail in 2013. With a 25% response rate, compared to 23% on emails, direct mail remains a viable option for marketing your brand. In 2013, 65% of consumers made a purchase as a result of direct mail.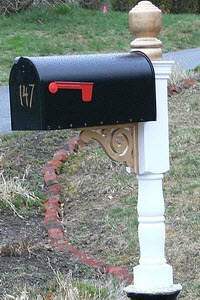 Statistically, your target customer is likely to appreciate receiving print mail, as it's still the most reliable way to reach people. Direct mail may be the most direct route to your desired demographic, specifically males over the age of 50 within a high income bracket. For a winning direct mail promotion, be sure that your marketing materials don't get lost in the mix.
Do what works
According to a recent survey in Target Marketing Magazine , over thirty percent of business to consumer marketing professionals said they use direct mail as their first choice for acquiring new customers. Marketing has evolved from the days of mass mailings to a more focused, and highly targeted mailing list, ensuring personalized promotions that drive purchases.
When asked what prompts them to open a direct mail promotion piece, consumers said they tend to open envelopes promising a coupon inside. While many customers prefer mail from a trusted brand, or local business, others stress their interest in visually appealing pieces.
Coupons are a great way to entice new customers. Offering your product or service for the first time, at a discounted rate, is a solid approach. Coupons tend to work best when they are location or product based. In addition, direct mail coupons are highly measurable and easy to track with a simple coding or numbering design. This will enable your business to track the success of the coupon campaign.
Local businesses, like well known brands, should place their logo in a highly visible location on the mailer to make things clear and simple for recipients. When offering coupons, be sure to clearly indicate that on the outside of the envelope, to encourage customer to open the mail. A successful direct mail promotion will focus on selling the coupon and not the product.
Personalize it
Whether you purchase your list of potential customers, or develop one from satisfied clients, be sure that your data is clean and targeted. Postage for a direct mail campaign can be expensive. A focused mailing list will help to decrease your costs, while increasing your return on investment.
When using a purchased mailing list, be sure to focus on the specifications of your ideal customer, in detail. Specify information where can, such as, gender, age, zip code, or hobbies, in order to define your ideal customer. This type of targeted list may cost more per name, but will save you on postage and printing costs.
Consumers are more likely to open an envelope with their name on it, than one addressed to "Resident." When purchasing (renting) a mailing list, you will have the option to choose a one-time list or a multiple use list, to be used over a 12-month period. The one-time list will be more costly, but may be all you need to reach the right customers.
Cost-effective coupons
The cost of direct mail is an average of .60 cents per piece, with coupons in the$1,500 range for 1,000 4x6 postcards with postage. Your coupon, delivered to the mailboxes of targeted consumers is a one time savings encouraging them to purchase your product. Coupons in the form of early bird offers, and discounted price offers, are still effective and profitable. New customers will take you up on your offer if you make the deal enticing, proving that the lure of the coupon is alive and well.
A deal-driven consumer will abandon brand loyalty, for a coupon. Quite often, your coupon delivered to their mailbox, is all they need. Retailers believe direct mail coupons yield a higher return on investment than online coupons, proving, that print and direct mail are not a lost art. You can make your customers feel special, by sending them an offer in the mail. With this type of treatment, you're sure to create a loyal customer base.
Coupons are not something you mail and wait for things to happen, they are another step in building the consumer relationship. Your direct mail piece is a great excuse to follow up with a phone call and open the dialog and sales conversation. Coupons focused on seasonal purchases or lifestyle can be even more enticing to new customers, as well as the current ones. For continued success, be sure to treat your coupon clients like VIP's, and not a coupon customer.
Test, test, re-test
It may be wise to start with a test mailing, reaching out to a smaller customer base, at a lower cost to get an idea of your ROI and interest for that demographic. You can adjust your strategy, as needed, for future mailings.
Marketing, with direct mail promotions, requires a method of evolving and adapting to find the best mailing list for your target market. In order to improve, you will need to learn from each direct mail promotion. Keep track of your results from each mailing, until you find the best formula for acquiring and retaining customers. Be sure to schedule your mailings appropriately. If a customer receives your 'special offer 'too often, it may no longer feel special.
Ready to Compare Direct Mail Services Price Quotes?