Direct Mail: Bigger Cost, Even Bigger Return
Direct mail can be an expensive marketing tool. A well planned direct mail marketing campaign combined with the right targeting can, in turn, make a fantastic deal. A return on your investment can simply be measured by the amount of sales resulting from the campaign. Another way to gauge your return is to use this simple equation, plugging in the appropriate numbers.
ROI= ((Total Number Pieces (x) response rate (x)conversion rate (x) average amount per sale ))- Total cost of the campaign / Total cost of the campaign. A simpler equation to follow is:
ROI= Total Revenue / Total Spent
Marketers who make decisions based on data, appreciate a solid equation and numbers that reflect their efforts. As with any marketing campaign, the numbers are only half the proof and more than attempt should be made to ensure fairness to the strategy.
The list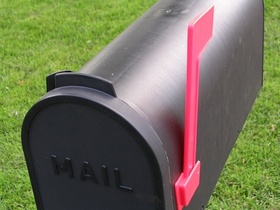 A variety of factors can affect the price of your direct-mail campaign. Your mailing list will play the most crucial role. Whether you choose to use a list built in-house, or a purchase list, the success of your campaign will depends on the quality and targeting of your list.
When creating the budget for your direct mail campaign, you can expect to pay more for a business-to-business list than a consumer list. A highly targeted mailing list will be more expensive, but likely yield a better return on your investment. A targeted list is built for results and exceeds the results derived from mailing thousands of expensive direct mail pieces to parties that may not be interested in your products and services.
Appearance
Direct mail pieces can range from simple postcards to complex pieces of art, with varying prices to match. Printing, personalization, folding, die-cutting, embossing, and specialty papers add significantly to the cost of each piece. While the extra expense could be worth it, consumers are likely to stop and pay attention before tossing your mailer into the trash.
As with any marketing material, be sure to test your direct mail piece on your target market before you actually mail it to the customers on your list. Compare the test data with your list demographic to get a better idea of what you need to change in your offer for each market segment, to avoid sending the same message to all of your leads.
The mail
The final steps of your direct-mail campaign should include checking the postal rates and classes that are required for mailing. If you begin the process of creating a direct-mail campaign with a good idea of the size and weight boundaries of your mailer, you'll be able to create a piece that will yield the most bang for your postage buck.
Direct-mail pricing can vary considerably, depending on all of the choices you make in the process. While it is possible to economize, ensuring that your message is noticed by your target audience is your ticket to success.
Ready to Compare Direct Mail Services Price Quotes?