Selecting a Direct Mail Marketing Service
The direct mail marketing service you choose will play a major role in your business, and your marketing plan. When you're looking to differentiate your advertising methods, direct mail is a sound choice. Unlike search engine marketing (SEM) techniques that can be costly and require a lot of planning, direct mail campaigns deliver a straightforward message, with little or no competition. A bulk mail service can assist in designing a flier, compiling an address list, packaging, and examining your success strategy. A reputable direct mail company should provide a variety of services.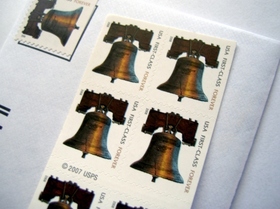 The best direct mail marketing services know the value of visual presentation. Eye catching, read-me type fonts and graphics are imperative when seeking to stand out in your customer's mailbox. Successful direct mail campaigns resist the urge to insult their audience with corny tag lines, ridiculous offers, and out dated font. When you partner with an experienced direct mail business, you can expect quality content and ads that sell. The best direct marketing services will personalize and prioritize your campaign, and always seek a call to action.
Detail and design
When hiring a direct mail service, be sure that they are prepared to add your logo to an existing template, or start a new design from scratch. A direct mail service should be well equipped to assist with all stages of design and implementation. Successful marketing strategies target the consumer's wants, rather than attempting to convince them of what they need. A professional design team will able help you appeal to your audience's emotions and design a formula geared toward your brand and the specific products and services you wish to sell.
Research your market
Partner with a marketing team to research strategies that have worked in your area. A bulk mail provider should be able to provide information regarding prior campaigns, giving you the benefit of their experience to avoid common mistakes and to build on successes.
An inexpensive way to distribute your campaign, is to blanket an entire neighborhood with your mailing. This is a convenient method when seeking to introduce your business to a new area or demographic. Conversely, a targeted consumer list will cost more, but provide an advantage in increasing sales. Lists that can provide you with details on consumer's spending habits, are invaluable as demographic research.
Hiring a direct mail service
When you are ready to partner with a direct mail service, keep these important things in mind.
Is your mailing list relevant to the campaign?
Does the mailing include a call to action?
Are the graphics interesting and appropriate to the campaign?
Is the font easy to read?
Does the headline grab your attention?
Results
A professional direct mail marketing service will be equipped to produce results of your campaign. When the results warrant another attempt, a long term relationship and a discount for repeat business should be discussed. When a marketing attempt fails, your mailing service should be prepared to offer suggestions on improving the next campaign. Finding a direct mail expert in your area to help you target your ideal audience with an impressive mailer, and yield positive results.
Ready to Compare Direct Mail Services Price Quotes?