Steps to Expand Your Customer Base with Direct Mail
Though some websites may disagree, bulk mail services have not lost their edge in the modern marketing plan. Customers of all demographics still respond to a piece of mail in their hands and will read your ad copy when done right. The biggest challenge for many small business owners is getting started with their first campaign.
Here are five tips for putting direct mail to work for you: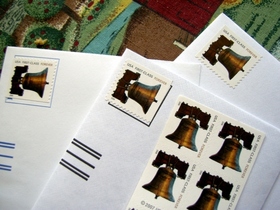 Know your target audience. Without a clear understanding of who you're trying to reach, you might as well send a bottled message into the sea. Your target demographic should be clear: their income bracket, age group and interests matter most. If you haven't done the research, pay for a list or ask your mailing services provider to deliver one for you. General lists based on locality are cheaper, but targeted lists are worth the money.


Prep your product. Many small businesses make the mistake of marketing before refining their product. Unless you have your finest work ready for the response of new customers, don't take the leap and risk wasting your money on a mail campaign. Fine-tune the merchandise and prep your staff for the potential bump in business. If you can impress the respondents, you'll have a shot establishing lifetime customers.


Design your mailing. The design templates available on different direct mail sites help even the least artistic person put together an effective mailer. After selecting a background and layout, you can place your ad copy and logo in the desired place. If you still aren't up for the challenge, you can always hire design services, which allow you to get back to work while a design team experiments with the graphics and layout for your mailer.


Calculate the number of pieces you want to order. Figuring out the right size for your first mailing can be tricky. Should you spend more right away or wait and see how effective your pitch is? While staying conservative is wise when you don't have the product ready for consumption, the smart move is to wait and then get your money's worth by mailing in bulk.


Keep accurate records of all elements of the transaction. Can you calculate your cost-per-conversion after working with a bulk mail services company? Unless you keep accurate records, you won't be sure who found you because of your mailing and who came across your website. Digitized records will instantly match a name to a mailing. However, always ask clients how they heard about your company. When they mention your mailing, you can chalk one up on your mail conversion list.
Business owners and managers won't have trouble using bulk mail services when you prep your operation and put out a quality product. If designing your own mailing proves to be too difficult, let the pros step in to help.
Ready to Compare Direct Mail Services Price Quotes?