How to Build an Influential Small Business Blog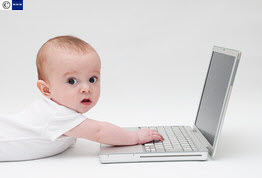 By now you know that adding a blog to your website can give you so many benefits from a marketing standpoint. Well, building a great, industry-influencing blog isn't as tough as you might think.
There are basically 4 things I recommend you do to make your business blog a success in today's online world:
Regularly Add New Content That Helps Your Prospects
The number one reason prospects follow a blog is because THEY are getting something out of it. They aren't coming to your blog to give you more post views or to help fill your email database. They come to your blog because you offer content that helps them in some way. Visitors want industry tips, how-to articles, education on important industry topics, etc.
Your content needs to be focused on your prospects' or customers' needs, and you NEED to post regularly.
Having a consistent and predictable schedule gives prospects and customers a reason to return to your blog on a regular basis. However, creating content is the number one hurdle for most businesses when they think about blogging. Here are some tips for easy content creation.
Use a Few Simple SEO Strategies to Maximize Exposure
SEO is Search Engine Optimization, and it's critical to maximizing your blog's exposure.Good SEO strategy gets your website and blog posts to appear high up in prospects' search results as they search online for products or services like yours.
For instance, if you're a car detailing company who publishes an optimized blog post about how to make older cars (10 years or older) still look new, someone searching for "older car detailing" might see your post on the first page of the search results.
It's relatively easy to optimize your posts. One way is to find relevant keywords for the post's topic, and use them in an SEO plugin on your blog platform. A "plugin" is basically an app for your blog. You can download them to easily perform functions that would otherwise require special coding knowledge beyond that of most users. My company, for instance, uses Wordpress, and they have a free SEO plugin that works well for us.
The more search engine optimized posts you publish, the better your chances are of having a post appear prominently in the search results of quality prospects.
Build a Network of Experts to Establish Credibility and Build Your Following
You aren't building your blog on an island. In order to be influential in your industry, your industry is going to have to know who you are. Guest blogging is a great way to build a network with other prominent voices in your industry.
The first step is to target a slightly higher blogging authority in your industry, someone who has more followers and a generally more impactful online presence than you. Offer to provide them with some great content as a guest blogger.
As long as you create great content for them, this is a win-win situation. They get great content. You get great exposure to their readers. If their followers like your content, you can attract some of them to view your own blog and expand your own following. Being featured on a prominent industry blog is also a way to gain credibility for your own blog, because you have been vouched for by a more established blog host.
Connect With and Convert the Readers of Your Blog
This last point is pretty simple. Make your content great. Make it engaging. And always stay involved in the conversation your blog creates. Encourage discussion in your posts' comments section, and respond to the comments your readers make.
When you offer great content and connect with prospects, they are more likely to subscribe to your blog via email, and share it with their friends. Email subscribers are leads you can then convert into customers. That's how your blog generates revenue.