Inkjet vs. Laser Photocopiers
Inkjet and laser photocopiers come with big differences in speed, color quality, features, and maintenance costs. Here's a breakdown of those differences, and some key questions you first should ask about your office's specific needs.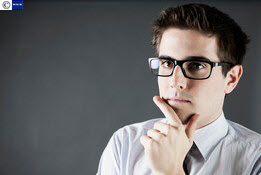 Production times and multifunctional use
Laser printers specialize in producing high-quality, black-and-white pages at a fast rate. You can expect to have at least 20 pages delivered per minute with a lower-end model. For offices that produce a lot of monochrome documents in a day, these printers improve paper flow. Inkjet printers, on the other hand, are slower - but the quality of their documents is often superior.
Inkjet printers also typically come bundled with useful functions such as scanning, copying, and faxing, which can provide some cost savings for business owners. However, multifunctional devices may require more frequent repair, because shared or close components can interfere with overall functionality. For this reason, laser printers enjoy reputations for quieter and quicker operation and higher durability. Many may not require extensive repairs or replacement for several years after purchase.
Color scale
Inkjet printers can easily and beautifully produce any media that depends on color, such as photographs or presentation materials. While color laser photocopiers also exist, inkjet printers have a reputation for providing intense, hue-rich images, even with lower-end models.
For businesses that need to show color media to clients, inkjet printers rank as a better investment, as laser printers often create banding on images. However, if companies need to produce large quantities of color documents such brochures or fliers, laser printers can perform the job adequately.
Ink cartridges vs. toner
While both types of copiers require the frequent replenishing of ink and paper, additional expenses can impact your decision, in particular those related to consumables:
Laser printers typically come with extra costs upfront compared to inkjet solutions, because laser printers often require additional fuser cartridges and repair kits. But, as previously mentioned, they usually cost less to run over the course of their lifetime. Generally speaking, laser printers remain the most economical choice for businesses that print 20,000 or more pages a year. Plan on paying anywhere from $75 to $150 per toner cartridge for many popular machines. NOTE: If you have a color laser printer, you'll be required to purchase separate cartridges for black, cyan, magenta, and yellow.



Inkjet printers often need more frequent printer cartridge changes, which can quickly add up. When considering an inkjet printer, take a look at the costs and yields of replacement cartridges, and compare them against your estimated monthly output to determine if any particular model proves a worthwhile investment. Similar to a color laser printer, you'll have to purchase an ink cartridge for every color replaced, including black, yellow, cyan, and magenta. Combo packs are typically available for $30 to $80 (or more) and include a variety of different inks.
When you're looking into inkjet or laser options, first think about your office's needs. Consider your current copying and printing requirements, and how your business might grow in the future. BuyerZone's suppliers can provide some specific models to help your office find the right equipment at the right price.
Ready to Compare Digital Copiers Price Quotes?