CAD Printing Plotters: Recommendations for Features and Specs
A CAD drawing plotter is a printer capable of producing large-scale line art images like blueprints and schematics. Popular among drafting and engineering firms as well as creative boutiques and marketing companies, they produce low-cost copies of large format documents and signage that previously had to be drawn by hand.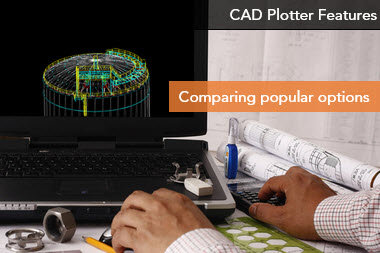 When CAD printer technology was first introduced, the machines used a pen attached to a printer arm, with a large drum that moved the paper up and down to produce the desired image. But as technology advanced, the pens were replaced by large-scale inkjet printers capable of printing photo-quality images in intricate detail.
When shopping for a new printing plotter, it's important to select a model that fits the particular demands of your business, as they range substantially in price. Models designed for the printing of GIS maps and similar schematics are nearly double the cost of those that specialize in POP, signage, and related marketing collateral.
With that in mind, the specifics of your output format can provide the quickest, most cost-effect path to purchase. Here are a few of the most common technological features to help determine which type is best suited to you.
Printer plotter: speed vs. quality
Like any printer, CAD plotters come in a number of shapes and sizes, each with its own set of capabilities and drawbacks. But when stacked side by side, their primary differences can often be boiled down to a desire for speed or quality.
You can further break down a comparison of available models by focusing on the primary components that feed into output, including color and image quality, memory, and paper size and handling.
Color and image quality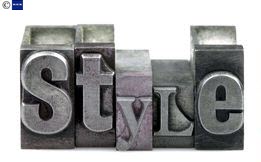 This is where you'll find one of the most noticeable differences between printers designed for technical printing and those created for graphics. Although the speed of the two classifications is similar when printing color images, a technical plotter will use 4 to 6 ink types whereas the graphics printer uses 8 to 12 unique ink cartridges. By practically doubling the ink, a graphics printer can effectively reproduce a substantially wider color range than the technical printer, but could also be costlier from a consumables standpoint.
Due to the demands for high-quality imaging common among these machines, quality is pretty consistent across the board, with most machines capable of producing a max resolution up to 2,400 x 1,200 dpi.
Memory
For some companies, speed may be a factor. If you're routinely producing work under tight deadlines or have a number of "rush" jobs pop up, a CAD plotter with a higher per-page output may be the way to go. Usually on the higher end of the cost range (and starting around $10,000), these machines have built-in memory to accommodate large projects and multiple jobs stored in a queue (a requirement for networked devices). As a means of comparison, most drawing plotters come with a built-in hard drive of at least 160GB and many with up to 250GB of internal storage, ensuring both speed and efficiency.
Paper size and handling
Paper size is another biggie - literally. Many modern CAD plotters accept spools of paper that enable them to continuously print a sign, map, or other document, some even up to 300 feet in length. This large format capability is one of the technology's biggest draws but if your company produces media on a range of different mediums, including photographic paper, fine art prints, self-adhesives, banners and signs, and fabric or textiles, you're going to need a printer that can accommodate more than one medium at a time.
Many current models geared toward a streamlined workflow will accept as many as three different mediums loaded simultaneously, ranging between 8 to 60 inches in width. Doing so dramatically cuts down on the time required to switch stocks and reduces the small yet cumulative waste of paper or other resources that accompanies a change of stock.
Ready to Compare Wide Format Printers and Plotters Price Quotes?