Are Used Plotters Right for You?
Used plotters can be a great option for smaller companies with limited budgets or those just starting up. They can also save some money for your operation if you have infrequent large format printing needs. Available in a wide range of machines, including CAD drawing plotters, cutting plotters, LED plotters, and electrostatic plotters, these machines are popular among technical industries like computer-aided drafting and engineering firms and creative boutiques and marketing companies.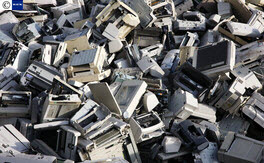 By purchasing second-hand equipment, expect to save anywhere from 25 to 60 percent. But that cost savings comes with a warning: manufacturer support may be limited - often to the extreme. The large format printing industry is a small one to begin with. As a result, few manufacturers are producing new machines. And those that have discontinued models or closed their doors entirely - Kodak's ENCAD among the most recent - provide no direct manufacturer support at all.
A plotter is far more complex than a standard desktop printer. That means any maintenance and service required will have to be performed by the vendor you purchase the machine through or a third-party that specializes in related repairs.
7 key factors related to purchase
If you have a minimal amount of large format printing and are able to purchase a used machine in relatively good condition, it might be worth the investment. Then again, with the widespread availability of specialty printers in most cities, maybe not.
Use the following checklist to determine whether a used plotter is right for your production needs. Look for:
Features
Keep in mind the specific plotting features you're interested in. For example, do you need a plotter that simply draws or one that cuts as well? Make sure that all of your business needs are addressed.
Compatibility
Pay attention to the compatibility of the plotter to make sure it works with your existing equipment and software. Most plotters are compatible with Macs and PCs, but this may not be a universal trait.
In addition, recent operating systems may not work with older technology and software (and if you've upgraded to Windows 8, that's probably a lesson you've already learned the hard way). So make sure you confirm compatibility with the vendor before you purchase the unit.
Memory
Make sure the model you're considering is large enough to handle the printing or cutting jobs that are central to your company's daily operations. The used plotter you select should have the speed and memory to handle the size and complexity of work you need it to do.
As a means of comparison, most new CAD printers can be easily connected to your company network and come with a built-in hard drive of at least 160GB and many with up to 250GB of internal storage. This ensures both speed and efficiency when sending multiple print jobs to the same device.
Appearance
Look for obvious signs of wear or shoddy repairs. A used plotter won't be in perfect condition. But it also shouldn't be falling apart. Expect refurbished plotters to be thoroughly cleaned and repaired by the dealer, and as-is plotters (often the riskiest purchase among office equipment) to look a bit more worn.
Warranty and return policy
One of the most important features to look for is some sort of warranty or exchange policy. If the plotter breaks down, malfunctions, or doesn't do what you need it to, you'll want to be able to return or exchange the unit. Some models will come backed by a 30- or 60-day parts warranty.
Certain models (usually those made by manufacturers currently producing new machines) may even include a 1-year warranty on refurbished equipment. That's another reason to avoid "as-is" models as they're often an "all sales final" item.
Consumables
This can be another costly problem related to a used machine. So before buying a model, find out how easy it's going to be to find ink cartridges and other supplies and how much they cost. Many times, big box office supply stores will stock an extensive range of supplies, even for discontinued machines. And sometimes you may have to resort to eBay. But always keep in mind that ink and similar consumables have a shelf-life of 18 to 24 months after production.
Maintenance and service
Ideally, these packages are offered through the supplier who sells you the machine. But if the vendor doesn't offer a service package, check to see if there are local services that will be able to help you when you have to replace parts or need technical help.
The supplier you choose to buy a plotter from is key to your long-term satisfaction. Fill out a free plotter price quote request form and get quotes from multiple suppliers of used plotters in your area to make sure you're getting the best deal.
Ready to Compare Wide Format Printers and Plotters Price Quotes?