Buying Vinyl Cutter Plotters: How to Choose the Right Dealer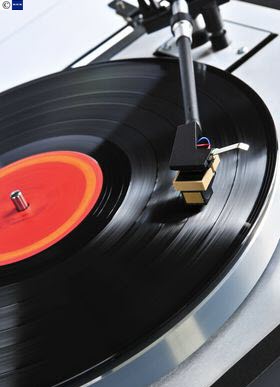 Vinyl cutter plotters are a specialized type of wide-format printer that uses a cutting blade instead of a pen or printer head. These devices create vinyl signs by cutting out letters, numbers, and shapes from sheets of vinyl treated with an adhesive backing. These vinyl pieces are then glued to the backing to create signage for a company, organization, or event.
If you're in the market for a vinyl sign cutter, knowing how to choose the best supplier is essential. Here are some of the key considerations to pay attention to.
Every good piece of equipment in this price range starts with an equally good dealer. Unlike a basic laser printer that you can get just about anywhere, you really need to be careful about who you buy a vinyl cutter plotter from.
Finding the right dealer within this niche requires that you pay attention to three specific factors: supplies, selection, and service.
1. Availability of supplies/consumables
The primary difference between standard and specialty printers has to do with supplies and related consumables. Specifically, plotter toner and other supplies are much less common than they are for standard printers.
So to guarantee that you have access to the supplies you need (especially on short notice), make sure your supplier either maintains a local office or a local technician that can provide the replacements or maintenance within a relatively short turnaround.
2. Equipment selection
The next thing to look for when comparing vinyl plotter suppliers is the brands and models they carry. Everyone has a preference for office equipment manufacturers and this can hold true for vinyl cutter plotters as well. But it's a good idea to look at a number of products and models from different manufacturers, even if you already have a preference. Lesser-known brands will often include enhancements that can boost productivity (such as extra memory that enhances print speed) to compete with name brand products.
Plus, the wider the selection, the greater your chances are of finding equipment that's geared specifically for your needs - preventing you from buying a model that's too extravagant or one that can't meet your production needs.
3. Service
Superior customer service is essential for a purchase of this type. Unlike a standard printer, vinyl cutter plotters are far more technically complex and often require the proper software updates and other maintenance to continue working properly. Establishing a relationship with a local dealer can provide substantial savings in cost, reducing travel time for the provider and downtime for you.
There are several ways to gauge the level of customer service a supplier offers:
Look at the number of ways that you can contact the supplier. For example, customer service can be offered online via social media, live chat, e-mail, over the phone, or in person through a customer service rep who comes to your office. The more channels available, the easier it's going to be to contact someone when you need help.


See how willing they are to answer your questions and provide you with information and product demonstrations. Remember, you're looking for a vendor who's interested in developing an ongoing relationship, not just making a quick sale.


Take note of the added services they offer such as supply sales, supply delivery, servicing, and account management. In particular, ask how many of these add-ons might be included with a maintenance plan. Package deals have the potential to save you a bundle on fees, shipping, and other service charges.
To get the best supplier, it's important to interview several dealers so you can compare their offers, range of models, and customer service. BuyerZone can help you get started: submit a free plotter quote request form and we'll match you to multiple qualified suppliers who can provide vinyl cutters.
Ready to Compare Wide Format Printers and Plotters Price Quotes?