The Top Engineering Plotter Options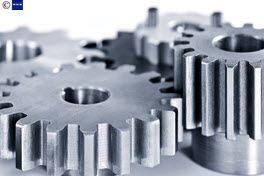 An engineering plotter is similar to a CAD printer in that it uses the same kind of large-format capabilities to print engineering documents such as building plans, geographical information systems (GIS), schematics, and more. It's also been designed in such a way that it can be used with any type of computer as well as common software design programs like CorelDraw and Illustrator.
This broad level of compatibility has enabled a wide range of engineering firms, both large and small, to integrate the technology into their operation. In doing so, they've saved countless hours that would otherwise have been spent drawing and redrawing intricate documents by hand.
Limited manufacturers but a variety of choices
Due to a limited market, there are only a few manufacturers producing new equipment today - most notably HP and Canon. Here's a quick rundown on one of the most popular models from each brand and a list of benefits commonly sought after by engineering and design firms.
Canon imagePROGRAF iPF710 - This 36" large-format printer is able to create full-bleed posters, clear text, and precise line drawings. Designed to meet the speed and precision requirements for CAD, MCAD, ECAD, and GIS applications, it produces professional-quality imaging through four colorfast dye inks - cyan, magenta, yellow, and black - and two separate pigment-based matte black channels.
Capable of printing on a variety of media, it also includes three different settings to control the noise level, limiting distraction in a quiet environment. Expect to pay in the neighborhood of $4,000 to $4,500.
Print resolution: 2,400 x 1,200 dpi (max)
Buffer RAM: 256 MB
Hard drive: N/A
Weight: 141 lbs (with stand)
HP T790 - Also created with CAD and GIS professionals in mind, this large-format engineering plotter reaps the benefits of HP's diverse history in printing technology. Accommodating a slightly wider width of media, it will print on bond and coated paper, super heavyweight stocks, technical paper, film, photographic paper, polypropylene, and even vinyl. It requires six ink cartridges - cyan, gray, magenta, matte black, photo black, and yellow - combining dye-based and pigment-based technology for superior image quality.
Ethernet ready and hi-speed USB 2.0 certified, it's a great addition to a busy office that shares printers and other peripherals through a local network. Current prices range around $3,500.
Print resolution: 2,400 x 1,200 dpi (max)
Buffer RAM: 8 GB
Hard drive: 160 GB
Weight: 180 lbs
Locate a dealer in your area
Using an engineering plotter is about the desire for perfection. While a photocopier may work for some, it also has a tendency to distort the precision of your drawings (not to mention requiring you to either shrink a large document or split it into sections).
Ready to Compare Wide Format Printers and Plotters Price Quotes?