What's the Difference Between a Photoplotter or Wide Format Printer?
A photoplotter is an engineer's best friend. This electro-mechanical machine produces underlying images on a monochromatic film facilitated by a computer controlled light.
These devices are crucial when it comes to the production of printed circuit boards as they're able to display all the details contained within a circuit after it's been manufactured through functionalities that include: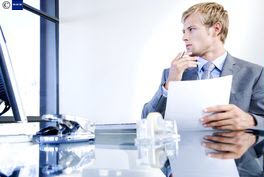 Automated film handling with the highest geometric accuracy
Seamless integration with existing computer-aided manufacturing (CAM) systems
Fully configurable, with many that include a drop-in system to replace or complement an existing photoplotter
Measurements available in inch and mm resolutions
Unique features
In short, a photoplotter provides a blueprint for the actual circuit, greatly simplifying the manufacturing process while minimizing costs due to errors and circuitry omissions. That alone sets them apart from a simple wide-format printer (and quite dramatically). However, they have a few additional differences due to the specifics of their function. These include:
Different light controller. Producing a level of output efficiency that enables them to print images on monochromatic media faster than standard wide format printers.


Specialized media. Wide format printers generally print their images on large pieces of paper that can be as wide as 60 inches and as long as 300 feet. However, many of these models aren't able to print out on monochromatic papers. This makes photoplotters one of the stand-alone devices within their niche.


Precision and accuracy. This is where the usefulness of a photoplotter is readily apparent. They are frequently used to ensure that all the circuits intended for design are accurate down to the last detail.
In doing so, they offer the ability to precisely set out the actual measurements of a circuit board so that you can tell where a component is to be placed. With this capability, chips, diodes, and voltage path can be plotted down to the last millimeter, leaving nothing to chance.
The technology and its practical uses
When it comes to designing the sensitive circuits found in airplanes, computers, and telecommunications equipment, there is no room for error. Even the smallest divergence can wreak havoc down the road, if it doesn't fry the device right up front. That said, it's humanely impossible to do what photoplotters do. You'll never be able to get the measurements right without the accuracy of computer calculation and control.
The accuracy of a photoplotter is made possible by a raster-scan device (a dot matrix data structure) that's powered by laser. This laser beam is focused on areas of interest in changing frequencies and, by doing so, forms an exact image. But this is also where you'll find the one shortcoming of the technology. As a raster-scan device, the graphics are resolution dependent, meaning you won't be able to upscale them without an apparent loss of image quality.
Aside from that, there are very few faults. In fact, photoplotters are recognized by users as one of the most hands-off devices on the market, enabling practically anyone to generate high quality images with very little input and tinkering required.
Plus, they enable you to comfortably handle all your design needs in-house without having to outsource to costly print services. This also provides the added benefit of security to those who work with proprietary technology or trademarked designs.
Ready to Compare Wide Format Printers and Plotters Price Quotes?