The General Store
It is often said that the best businesses are ones that address an unmet customer need. The General Store, which is a retail POS system specialist, started 30 years ago to meet this need among smaller retailers.
The company was founded in 1983 by Bob and Richard Crichlow. Bob Crichlow was a senior level executive in charge of distribution for a major retail drug store chain in the northeast with about 1,500 stores. In looking for PC-based POS systems for these stores, Bob saw a major void in these systems, especially for the smaller mom and pop market.
At the same time, Richard Crichlow was a senior IT consultant and developer with over 15 years experience in the mainframe computer business and the budding PC business that was cultivating at the time.
They put their heads together and The General Store was born, with the first installation occurring in early 1985.
Meet the experts: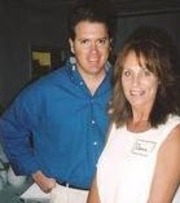 Donna Crichlow is the Director of Sales for The General Store.
Rob Crichlow is a hands-on executive who is actively involved in all aspects of the company, from support and product development to sales, marketing, and customer training programs.
Contact:
The General Store
926 E. Oleander St.
Lakeland, Florida 33801
Sales - (866) 576-1592
Sales - sales@thegeneralstore.com
Customer Service - cs@thegeneralstore.com
Support - Ask a Tech
Articles by The General Store
◁ Back to Retail Insights