Cash Register vs. POS System: Which is Better?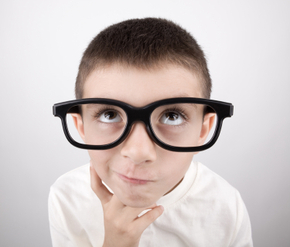 It's the rare new store owner who has an open checkbook when it comes to setting up shop. Buying a cash register can be a tempting way to save on budget but does it make sense?
BuyerZone interviews buying expert Donna Crichlow, to share her insights on the pros and cons of cash registers.
What is the basic difference between a cash register and POS system?
In most cases, cash registers only record sales dollars, where a POS system records sales dollars, the items sold, the profit on those items, and often, the customer purchase history – just to name a few.
This is just a small portion of the information a POS system can maintain and report, and with this information, the retailer can make better informed decisions on inventory buying, employee staffing, and marketing expenditures, etc. These benefits also add to reduced shrinkage, faster inventory turns, and better cash flow.
When will a retailer typically decide to upgrade their cash register?
When a retailer starts off with a cash register, they are often a smaller retailer, or they want to make sure that the business they started is sustainable. Typically a new retailer will know whether they are going to "make it" within the first 6 months, at which point they realize in order to better maintain and grow the business, POS automation is essential and they can no longer accept the inadequacies of a simple cash register and the enormous amount of manual procedures these inadequacies create .
In what situations does it make sense to stick with a cash register?
Rarely, but a cash register may only make sense if you have an extremely simple business with a small number of items.
For example, take a single kiosk in a tourist area that sells sodas and snacks. In this scenario, customer history tracking is not that important, and the size of the "store" is so small that manually maintaining the inventory is not that really a big a deal…..until the retailer opens that 2nd, 3rd...10th kiosk.
Cost is no doubt a consideration when a store owner decides whether to buy a POS system. What are POS system prices like vs a cash register? And is there any such thing as a trade-in?
Trade-ins are rare in terms of cash registers, although there are companies that specialize in refurbished POS systems, including some higher end cash register systems (IBM systems for example).
Typically, you can buy a simple cash register for as little as $200 or even less. At the very low end POS systems typically start at around $1000 and can go much higher depending on the number of POS stations, feature sets, and the peripheral devices attached to each (scanners, receipt printers, customer display, scales, etc.).
Have you ever had to replace cash registers that belong in an antique shop?
Yes, and quite often in older established businesses.
Typically the scenario here is that the founders of the business, and sometimes the second and third generations, avoided automation because they did not think they needed it. Then finally, the current generation, who has grown up with technology in every aspect of their daily lives, does the real selling of the benefits of POS automation, and voilà, the registers get replaced.